MOUNTAIN CHEESE MADE IN THE JURA
THE CHEESE FOR THE WHOLE FAMILY!
Jurassic Dinois a hard mountain cheese, matured for 4 to 5 months, with a smooth and melting texture and a fine nutty taste. A real treat for kids and grown-ups, all day long! With its friendly mascot, Juju the Dino, it is the cheese of our Jurassic range for children. It introduces them to the wonderful world of raw milk cheeses!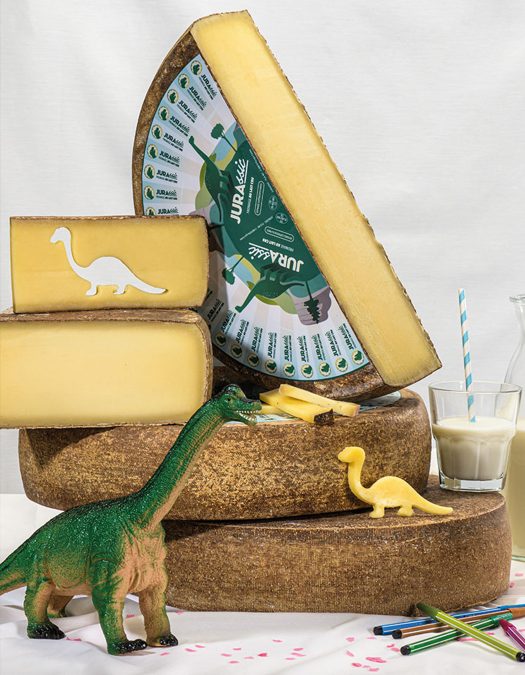 BACKGROUND AND FABRICATION
Jurassic Dino is an artisanal cheese. It is made from local raw milk fromtraditional farms. The cows are mainly fed on grass in the summer and hay without silage or after growth in the winter. This is what gives richness and flavour to the milk they give. At the end of the production process, the 4 to 5 months maturing process gives the cheese a fine, fruity taste and a soft texture.
download the leaflet
MARKETING SUPPORT
The friendly mascot, Juju the Dino, takes us back to the Jurassic era and is used on many marketing tools to help you sell this future bestseller.

Watch our video below to find out more.

We also produced a comic book for children with delicious, easy-to-make recipes.Download the comic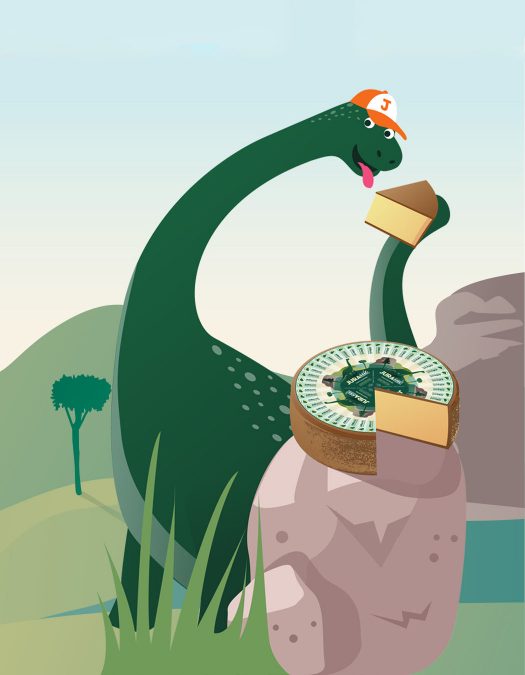 Discover
The Jurassic Dino