Cheese and fruit jelly
Incarnating the values of innovation and creativity at Fromi, our master cheese maker, Vincent Christophe, wanted to test for you combinations of cheeses with fruit jellies from Francis MIOT, Best French Jam maker and three-time Best World Jam maker.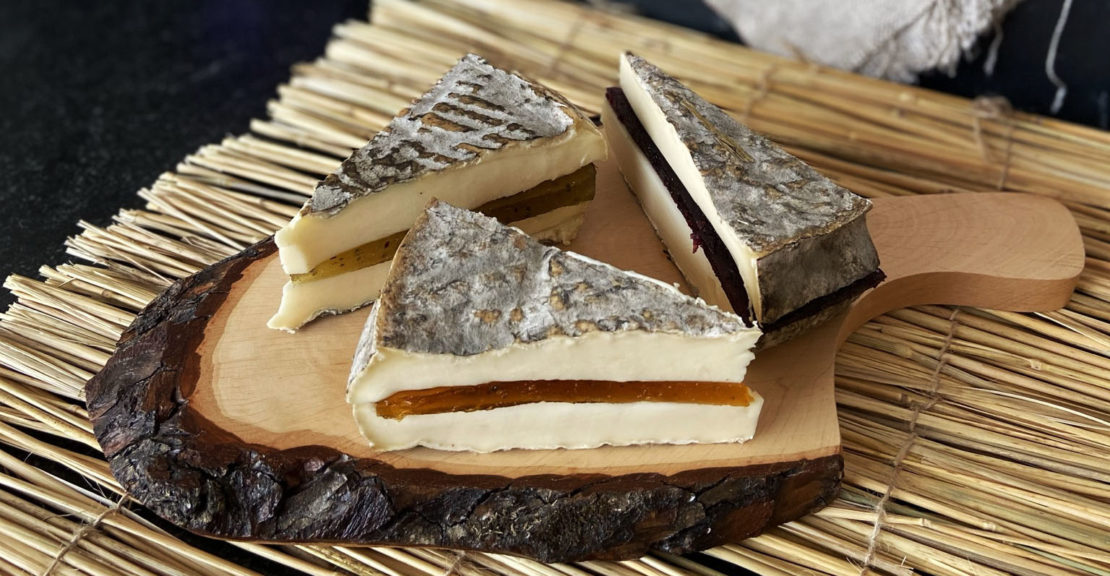 Cheeses and fruit jellies
A gourmet combination
A tasting and a vote took place among Fromi employees, at Kehl headquarters, to elect the best combination and the most beautiful composition! The result was two great winners!
Picandou with blackcurrant fruit jelly, red tomato, kiwi-lime-ginger, or apricot-basil-chives.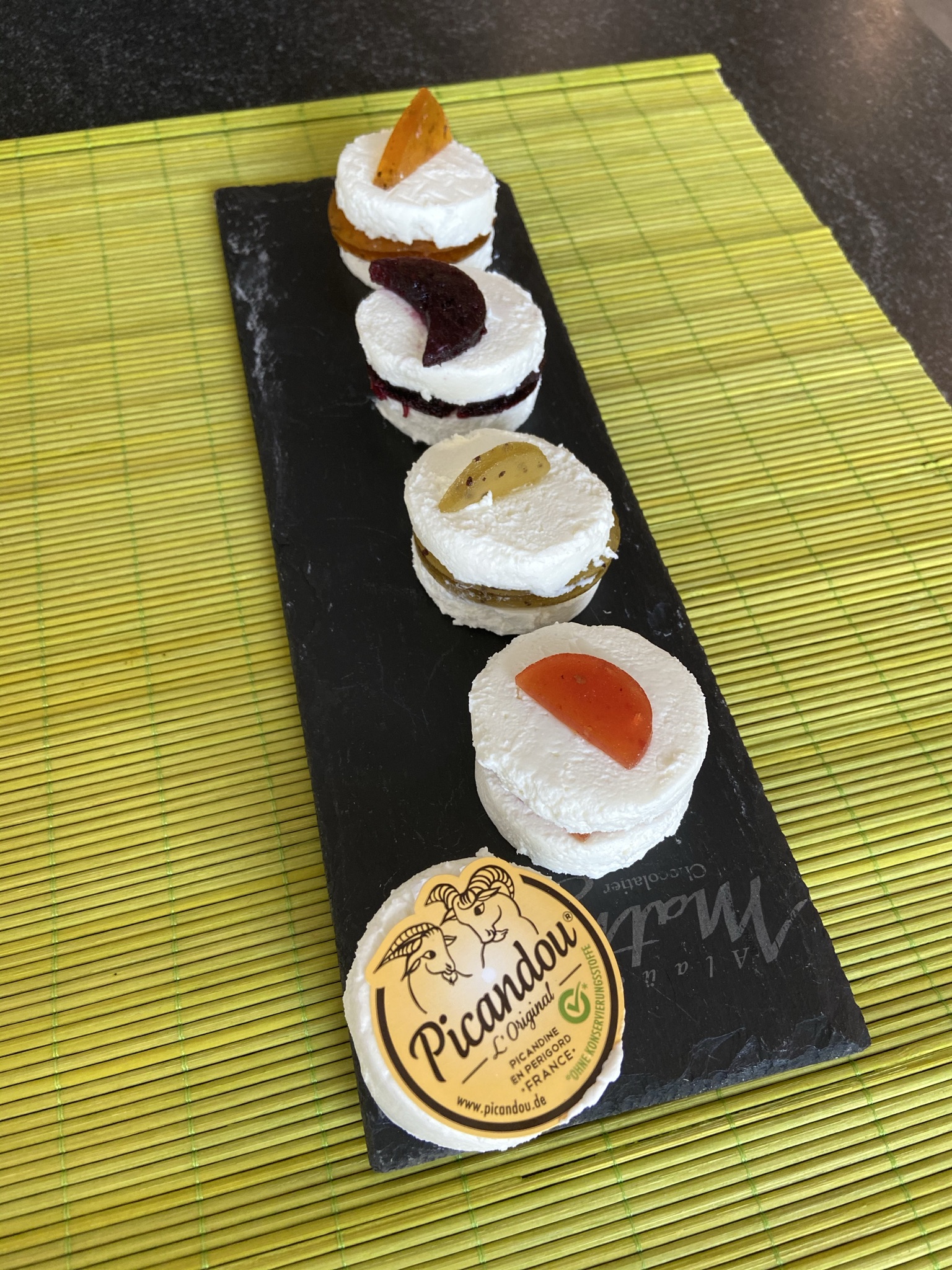 Crottin de Chavignol AOP Xavier David with strawberry-balsamico vinegar-3 pepper fruit jelly, or kiwi-coco-lime-linseed.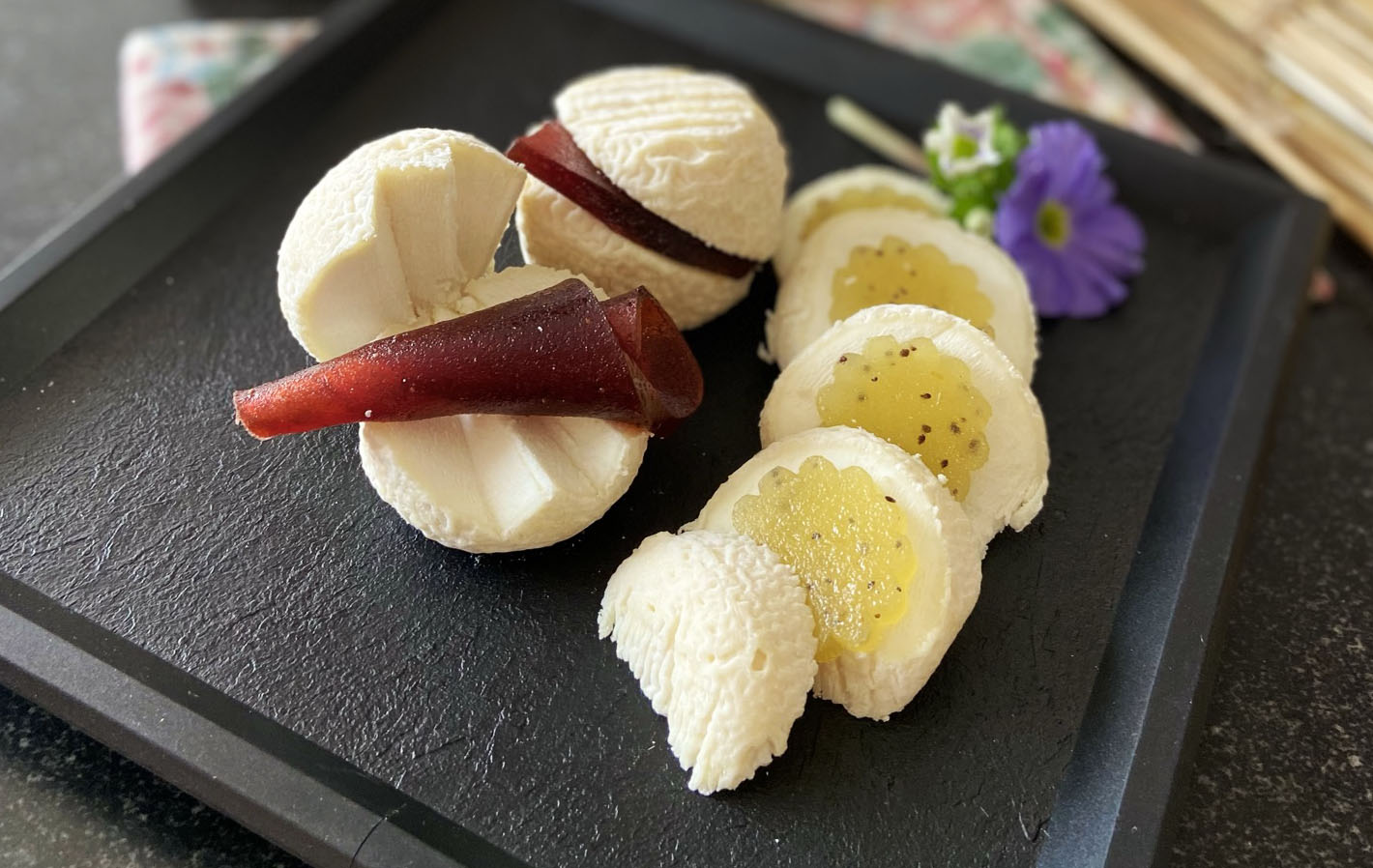 One thing to remember is that these fruit jellies go well with all cheeses without exception! They are so intense in taste, that even in small quantities, they will delight your gourmet palate with an explosion of flavours. The only limit you can have is your creativity.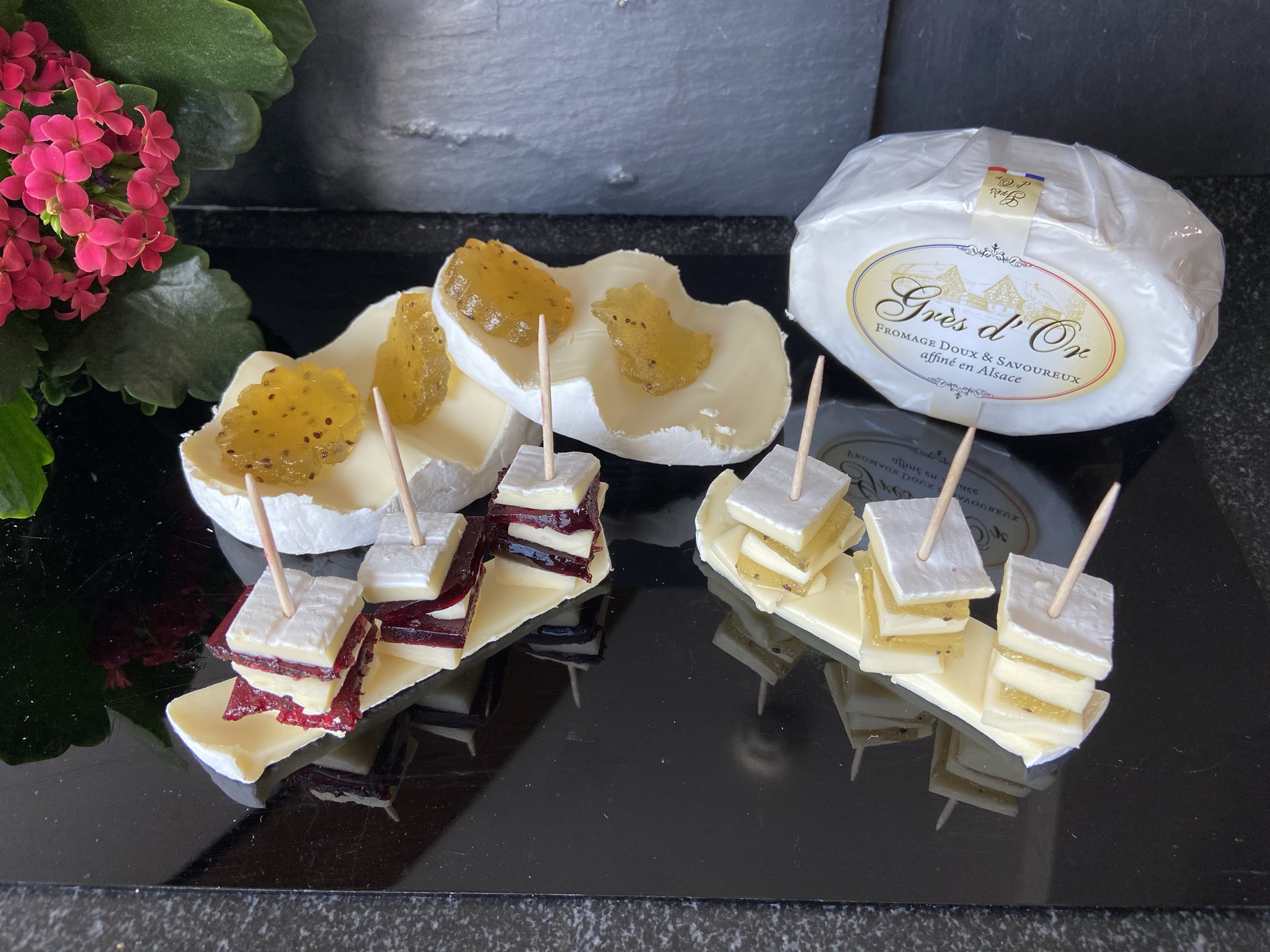 The tasting and vote took place in our Kehl headquarters , while respecting hygiene and social distancing rules.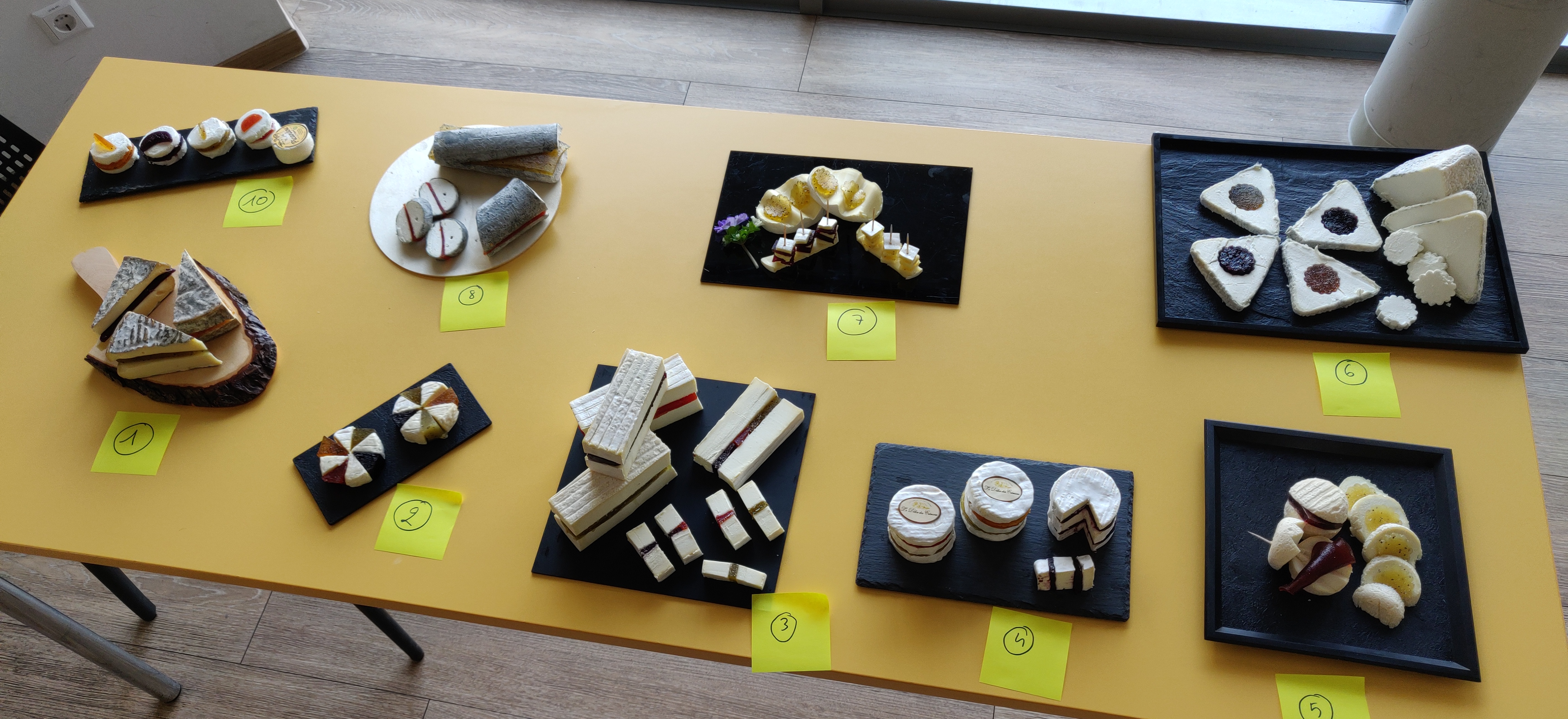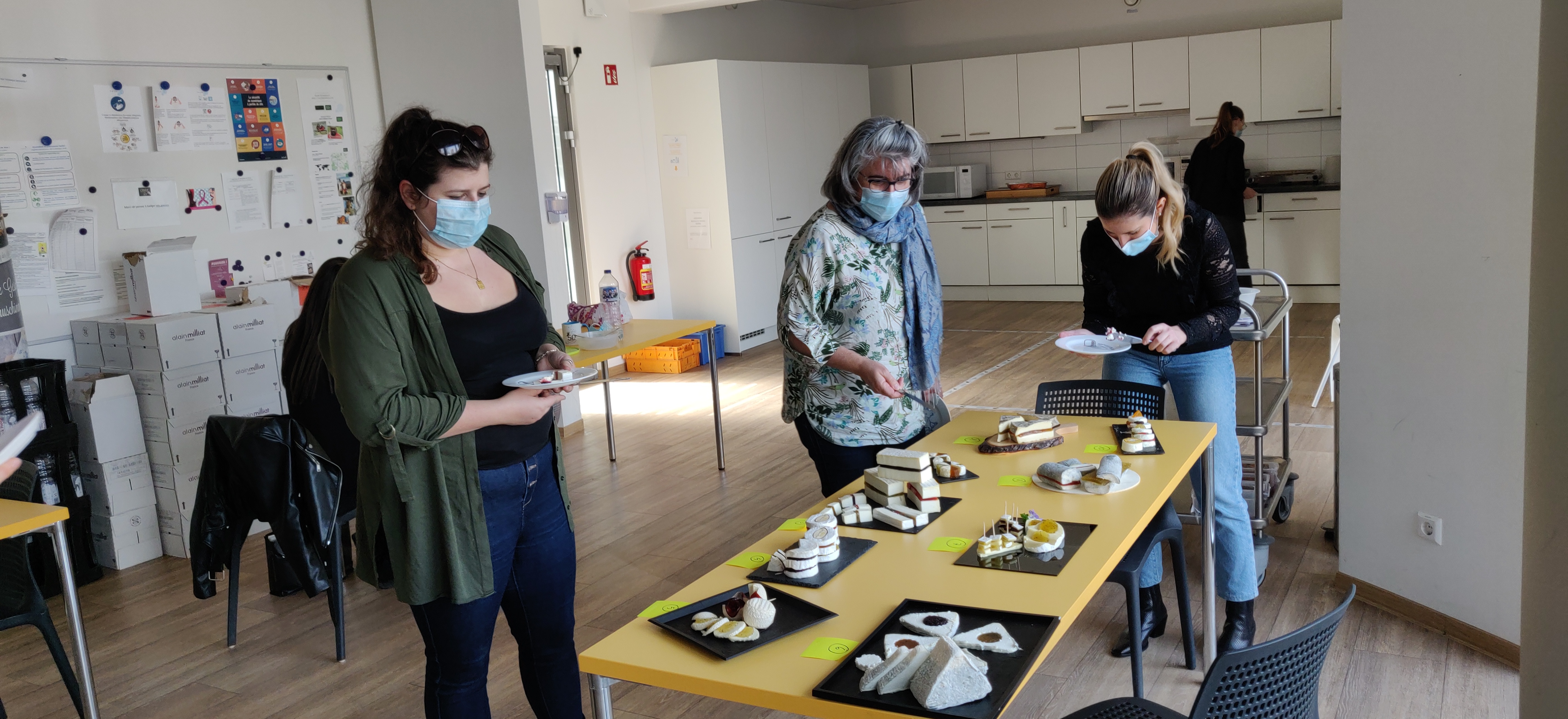 Not yet a customer?
Join the largest community of authentic lovers of cheese and gastronomy!
See our fruit jellies