Cremoso range of italian blue cheeses
Haute couture cheese
Let's celebrate Haute-Couture cheese: the CREMOSO range caused already a sensation at its launching in 2019. Today it is at the forefront of the trends! Similar to a fashion collection, it was created thanks to the exclusive collaboration between our Master Cheesemaker, Vincent Christophe, and the dairy Moro, as well as numerous years of research and work to achieve a result close to perfection!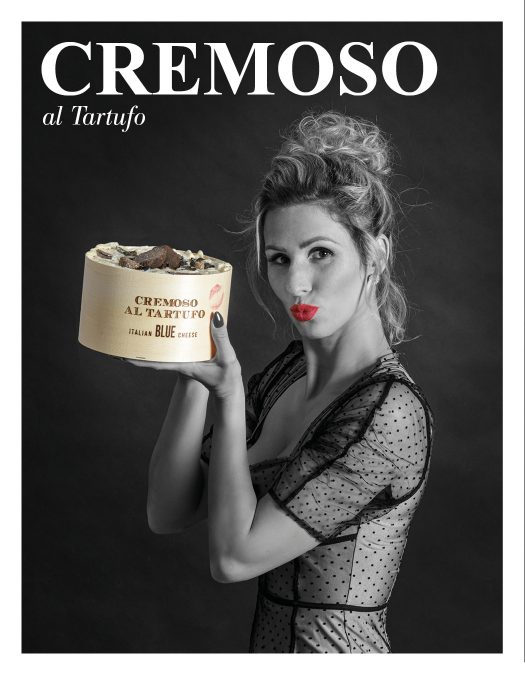 Exceptional Craftsmanship
The first Cremoso cheese to be launched was Cremoso al Tartufo. This creation is based on an extremely creamy, highly unctuous Gorgonzola DOP cheese that has been matured for 90 days. It is left to infuse for 15 days in a (secret!) truffle preparation recipe. After this infusion and maturation process, the cheese is covered with thin flakes of dried truffles. You can serve it by spoon and the combination of blue cheese and truffles in the mouth is simply fantastic!
Designers Cheeses
Second product of the collection, the Cremoso al Prosecco, has been obtained by combining a Gorgonzola DOP Cremoso with a 100% regional product, the Prosecco Rosé wine Bio La Jara. On the palate, you will find the tangy and sparkling features of the Prosecco wine. And for the final touch, the cheese has been covered with beautiful rose petals, adding a floral and chic note. For the Cremoso al Pistacchio, the Gorgonzola has been combined with genuine green Sicilian pistachios and a pistachio cream. A surprising, exceptional blend, both sweet and slightly salty, almost a dessert!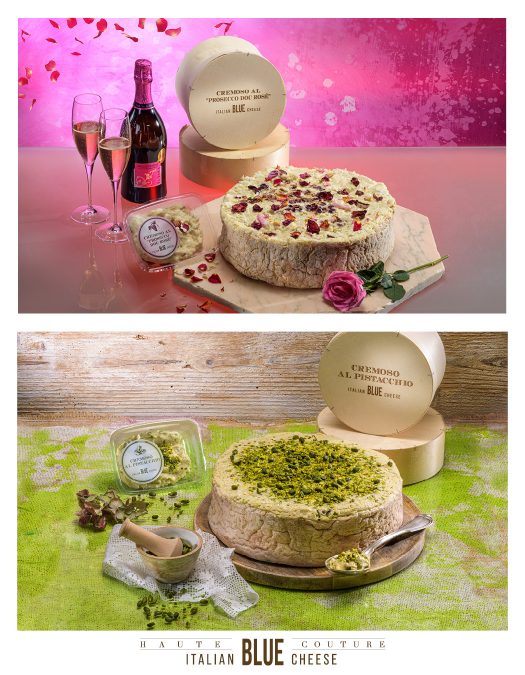 Discover
Making of Cremoso Cheeses
ORIGINAL CREATIONS
CREMOSO