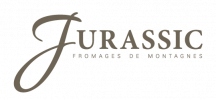 Produced in France, Switzerland and Austria
Mountain hard cheeses made from raw cow's milk
The Jurassic cheese was born 50 years ago thanks to Xavier David, the founder of Fromi, who decided to create a cheese similar to Comté, but in a smaller format, with wheels weighing up to 12 kg. Today, Jurassic has lost none of its original spirit; quite the contrary! To celebrate its half-century of existence, Jurassic is now a signature line, a whole brand with a strong identity.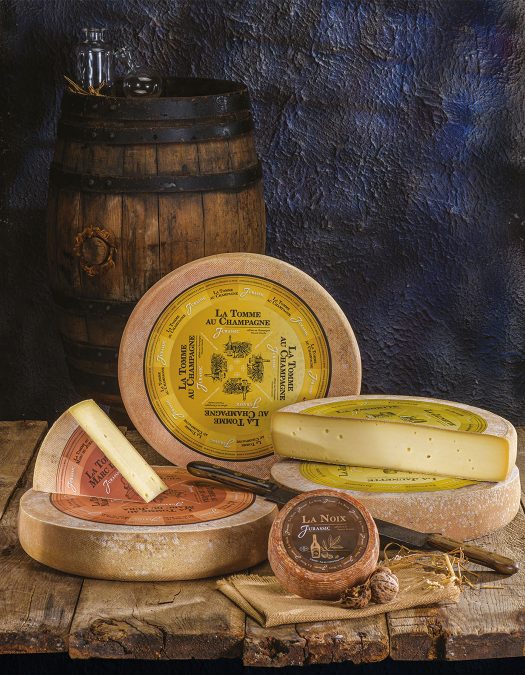 JURASSIC SIGNATURE
The Jurassic range offers various references that will appeal to cheese lovers of all types. Jurassic, the original , the flagship, but also the Grands Crus Jurassic , with different maturations, 10-12 months , 18-24 months . Not to mention the organic version. The Jurassic brand also includes cheeses ripened with alcohol (Vin Jaune, nut liqueur, Marc du Jura and Champagne) that round out the range beautifully. Discover more by clicking below.
download the leaflet
SAVOIR-FAIRE
Our mountain cheeses from the Jurassic range mainly come from the Jura Mountains, on both the French and Swiss sides, and Austrian Tyrol. They are made with raw milk from local traditional farms. The cows mainly feed on grass in the summer and on silage-free hay and after growth in the winter, providing richness and flavour to the milk they produce. And discover the Dino, the Jurassic cheese for children.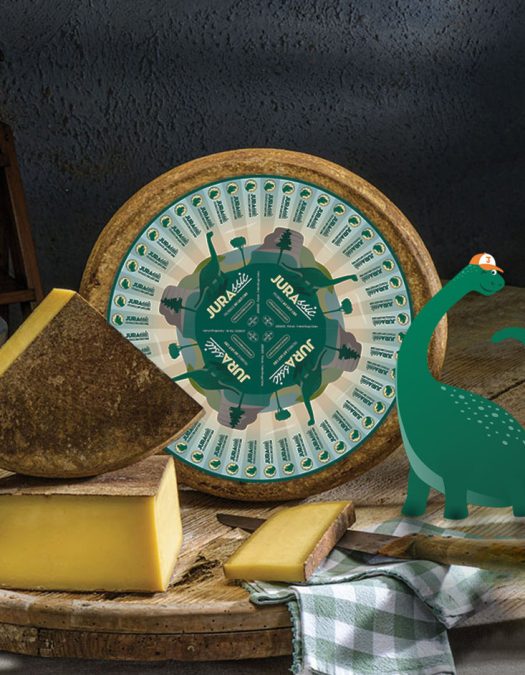 Discover
The Jurassic Signature range
Original creations
Our cheeses from the Jurassic Signature range