Cheeseboard Workshop 31 May 2021
Faithful to its values of innovation and proximity, Fromi organised a workshop on the creation of cheese platters at its headquarters in Kehl.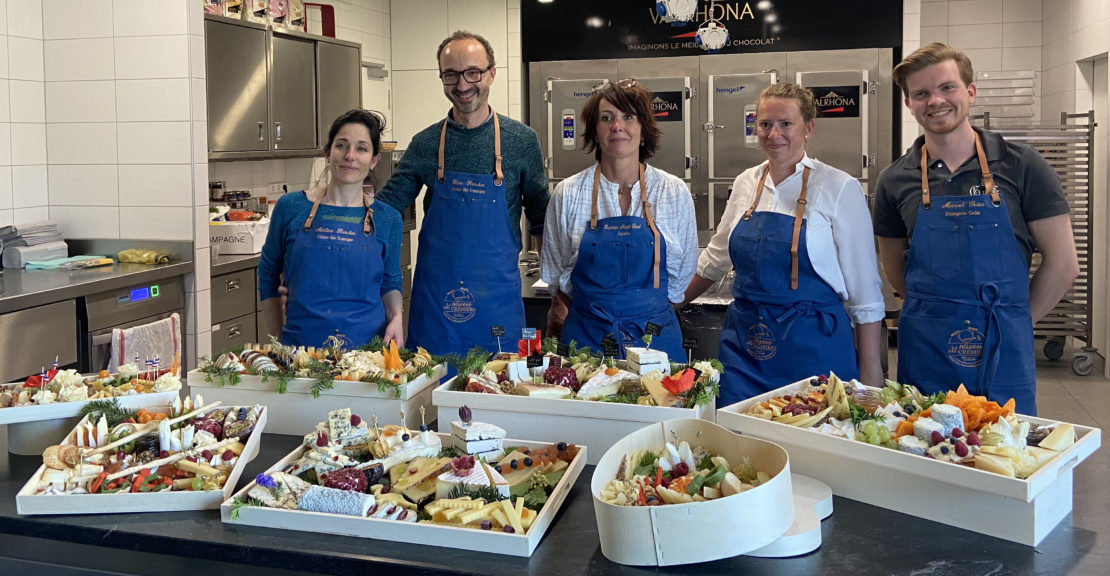 Last week, we had the pleasure of welcoming 3 important customers to our headquarters in Kehl: (from left to right on the picture) Adeline and Hans Krisher from La Crème des Fromages (Tours), Frédérique Duval-Nivault from Fromagerie Axelo (Paris) and Caroline and Manuel Geiß from Fromagerie Geiß (Frankfurt, Germany). They lent themselves to the game of creating cheese platters on the following themes "snacking/finger food" and "festive cheese boards"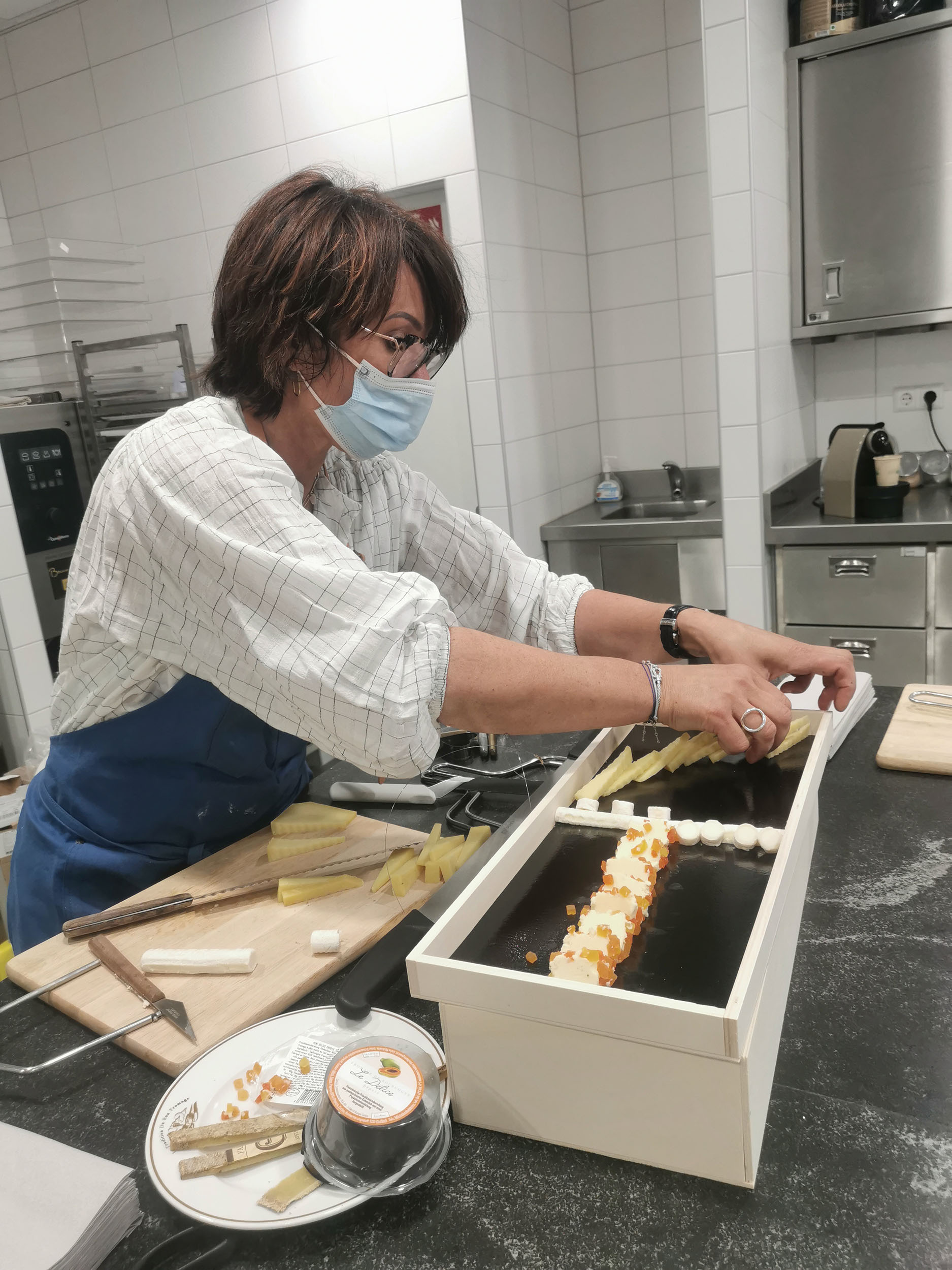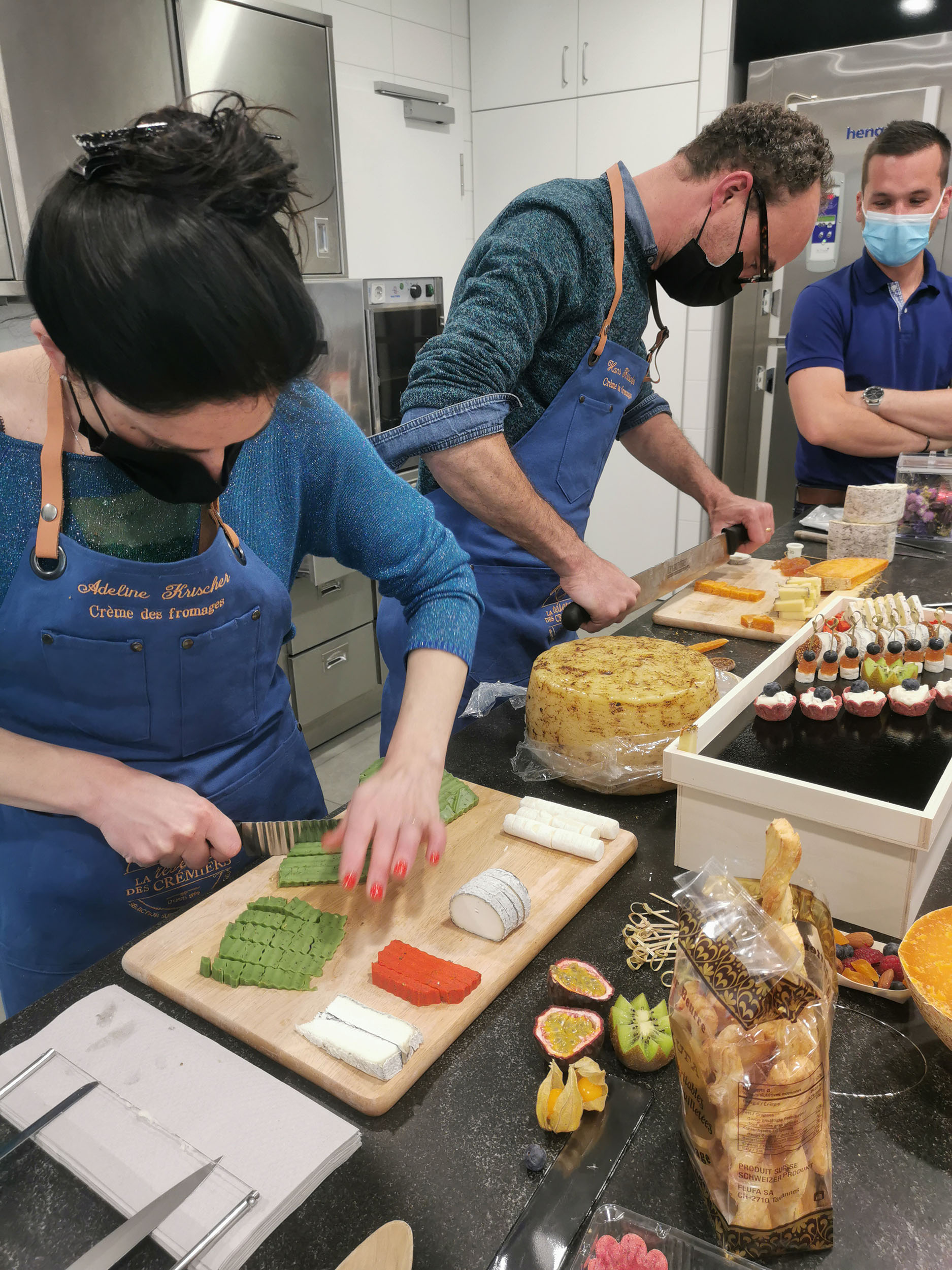 The purpose of this international workshop, probably the first of many others, is to reinforce Fromi's proximity to its customers, to share knowledge and to get to know better each other's expectations and needs. Many fruitful ideas issued forth, the debates were very rich and the result is as beautiful as it is good!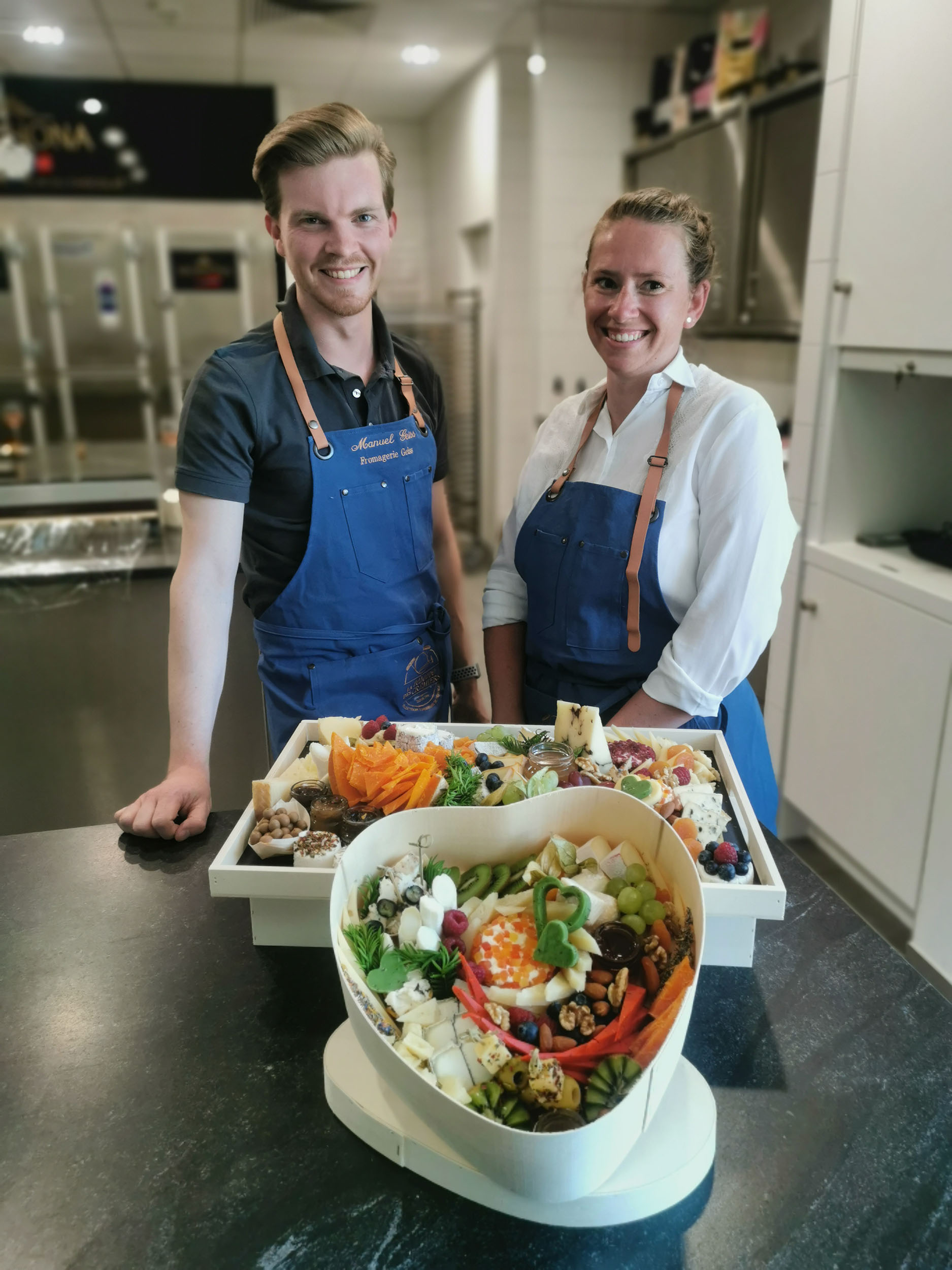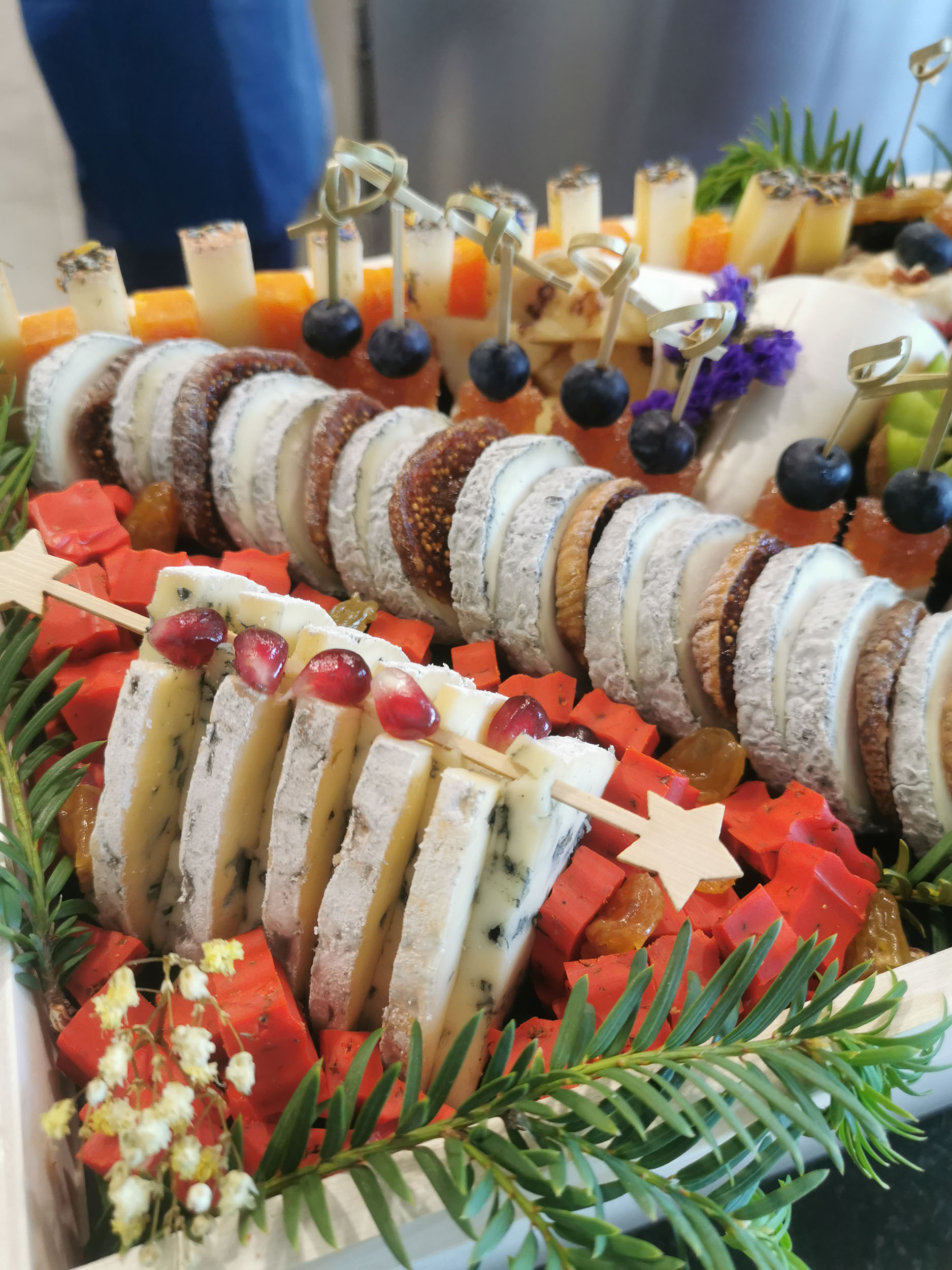 Here are some examples in the photos below: