Cheesetruck edition 2022
After the success of the first edition, our Cheesetruck Fromi is back again! After a first weekend of sharing and good mood at the cheese fair in Paris Salon du Fromage , the cheesetruck will tour in Germany from 07 to 25 March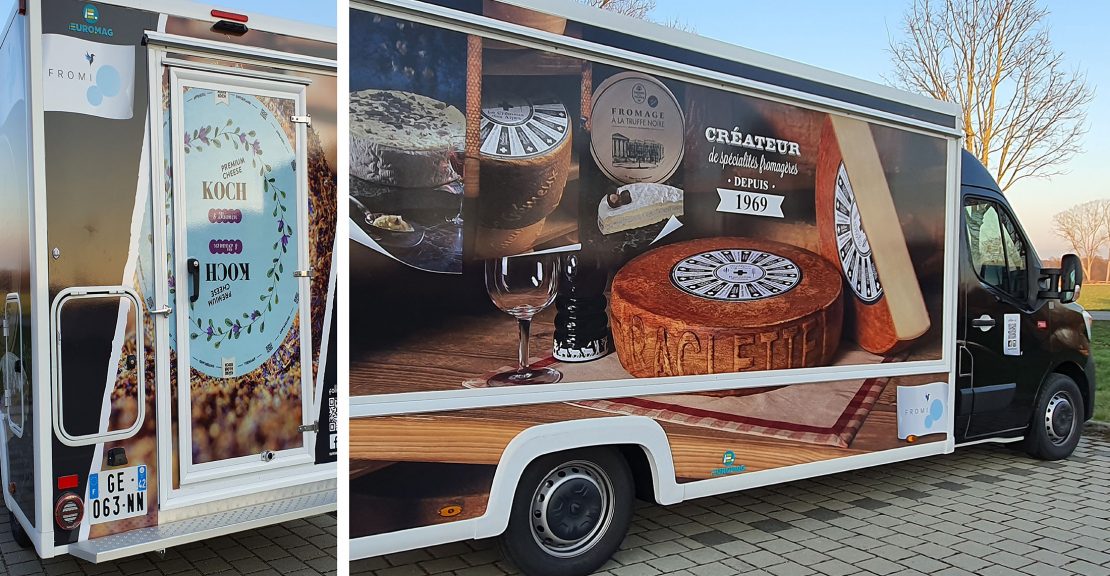 Placed right in the middle of our stand, our cheesetruck has made his effect at the French cheese fair, Salon du Fromage. There you could discover our 3 latest cheese ranges: Our Crémoso range of Italian Haute Couture blue cheeses and our Signature range of Swiss hard cheeses. Not to mention our latest range of mountain cheeses produced in the Swiss and French Jura, Jurassic Signature.
The KOCH cheese dairy presented together with us it's famous 8 Blumen cheese and its unique and rare novelty as only 100 wheels are available: Truffalo, a cheese with truffle and poppy blossom.
Further products we distribute, such as Fleur des Alpes from our Signature range, Blue 61 from Casearia Carpenedo, Barisien with truffle from Saint Jean from the Dongé cheese dairy, yoghurts from the Ferme des Peupliers farm are on the list of the 12 elected favourites of the trade fair competition "Les Coups de Coeurs du Salon du Fromage" (chosen from a panel of 117 products).
With such excellent products, beautiful brands, dedicated suppliers and a motivated Fromi sales team, this edition has been a real success!