Fromi in-house exhibition with 50th anniversary of the Jurassic and the new products for 2021-22
True to our values of proximity, sharing and conviviality, we organised an in-house fair on Wednesday 8 September 2021 to which we invited customers and suppliers. We were also able to present our new products and celebrate the 50th anniversary of our Jurassic cheese.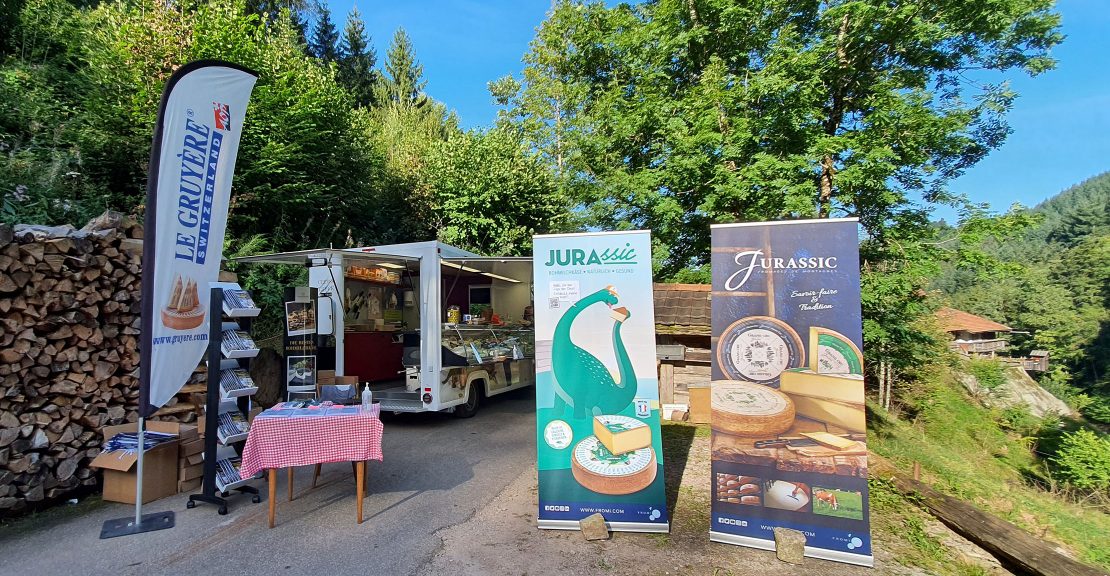 Dream location
Bergdorf Bader-alm in the Black Forest
Vincent Christophe fell in love with this bucolic place, a small hamlet at 700 m altitude in the Black Forest, about 50 km from Strasbourg. The hosts, Fritz Bader and Marian Bosch, helped us set up the stands and welcome the guests, and made sure that everyone was comfortable, cheerful and relaxed, respecting the current hygiene regulations. Our event took place in the open air.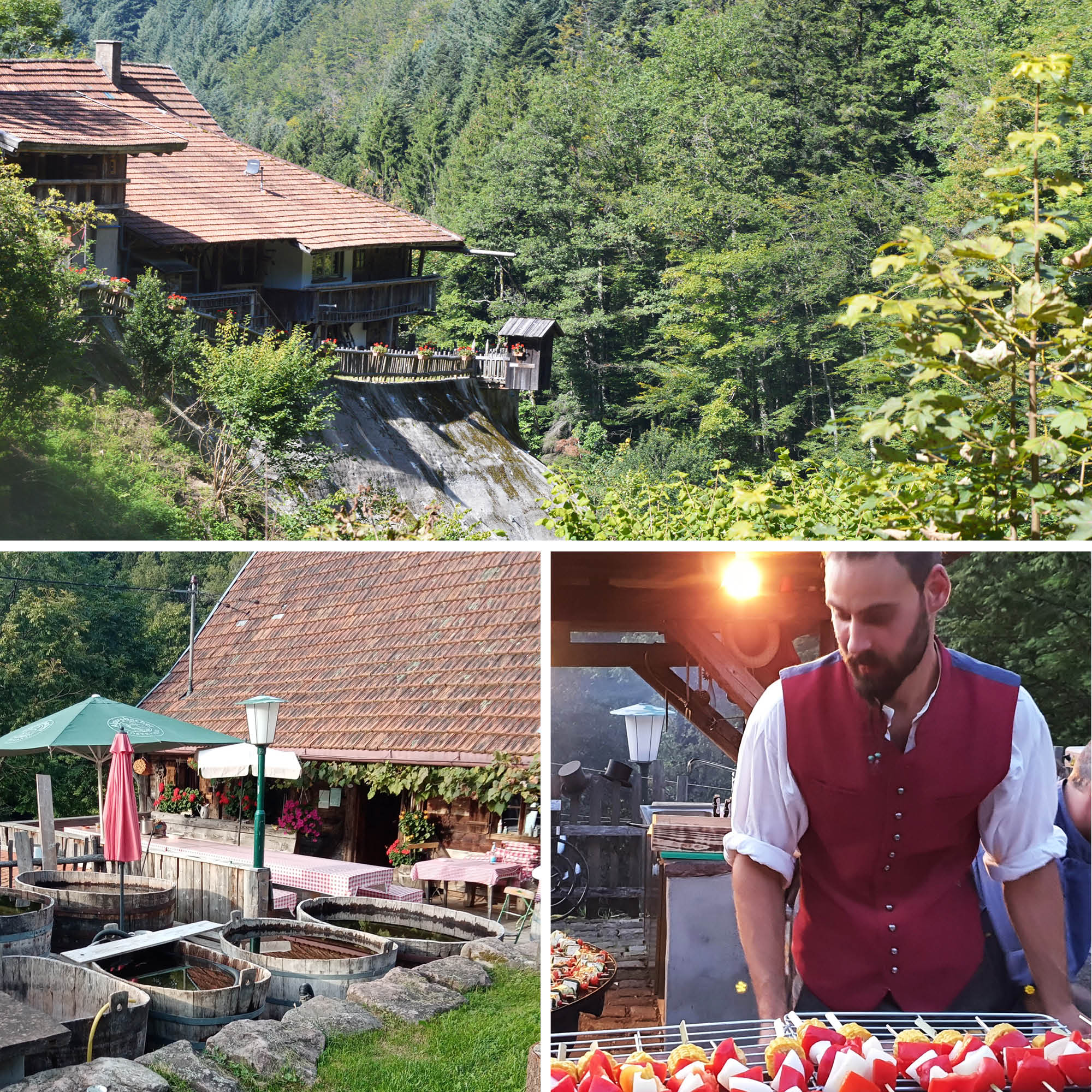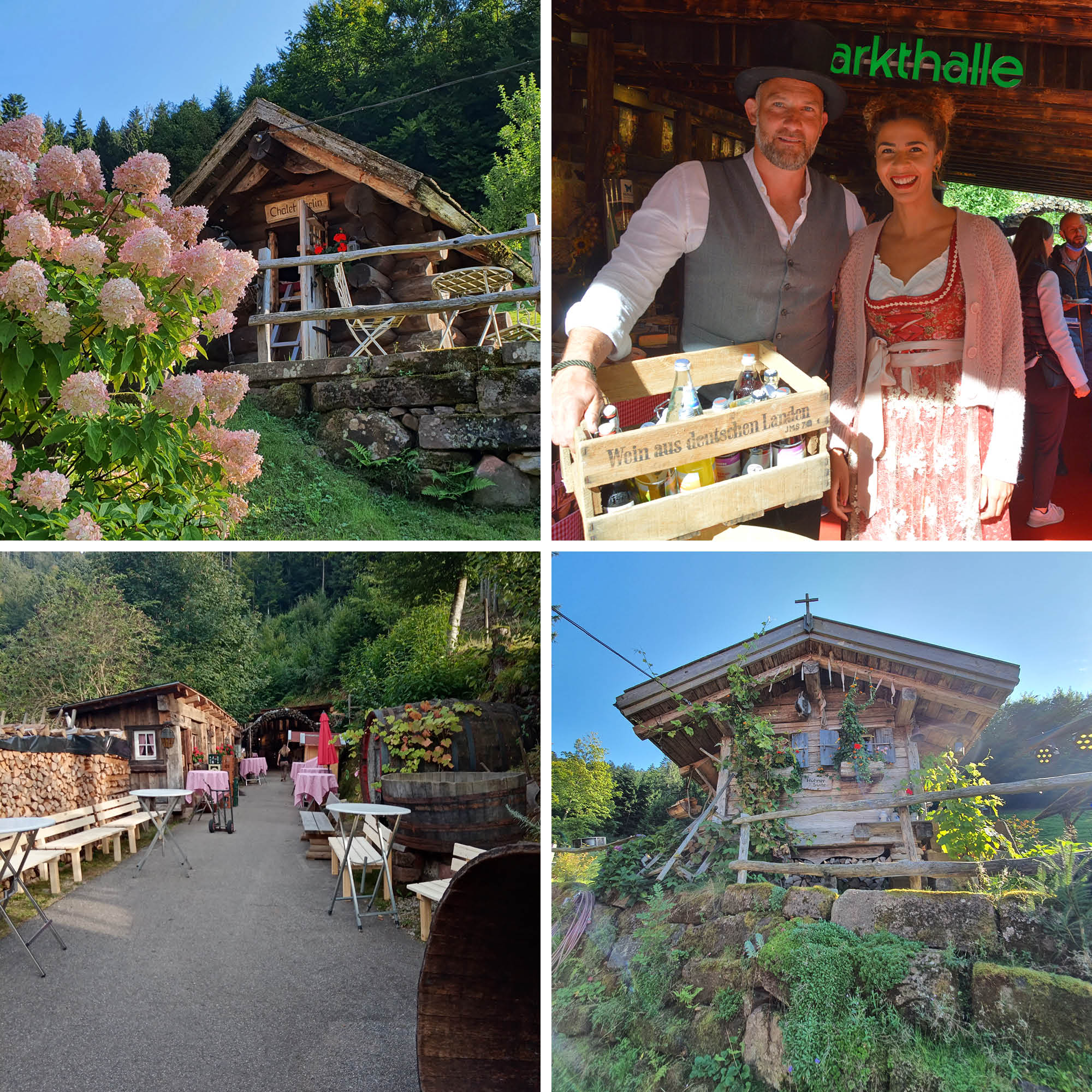 The programme of the day
Meeting with customers and producers
In the morning, the staff of the Kehl headquarters arrived first, as well as the office and field sales staff, to familiarise themselves with the place, discover and taste the 2021-22 novelties, exchange ideas an inforamtions with our producers, browse through our brand new catalogues and help in the final adjustments.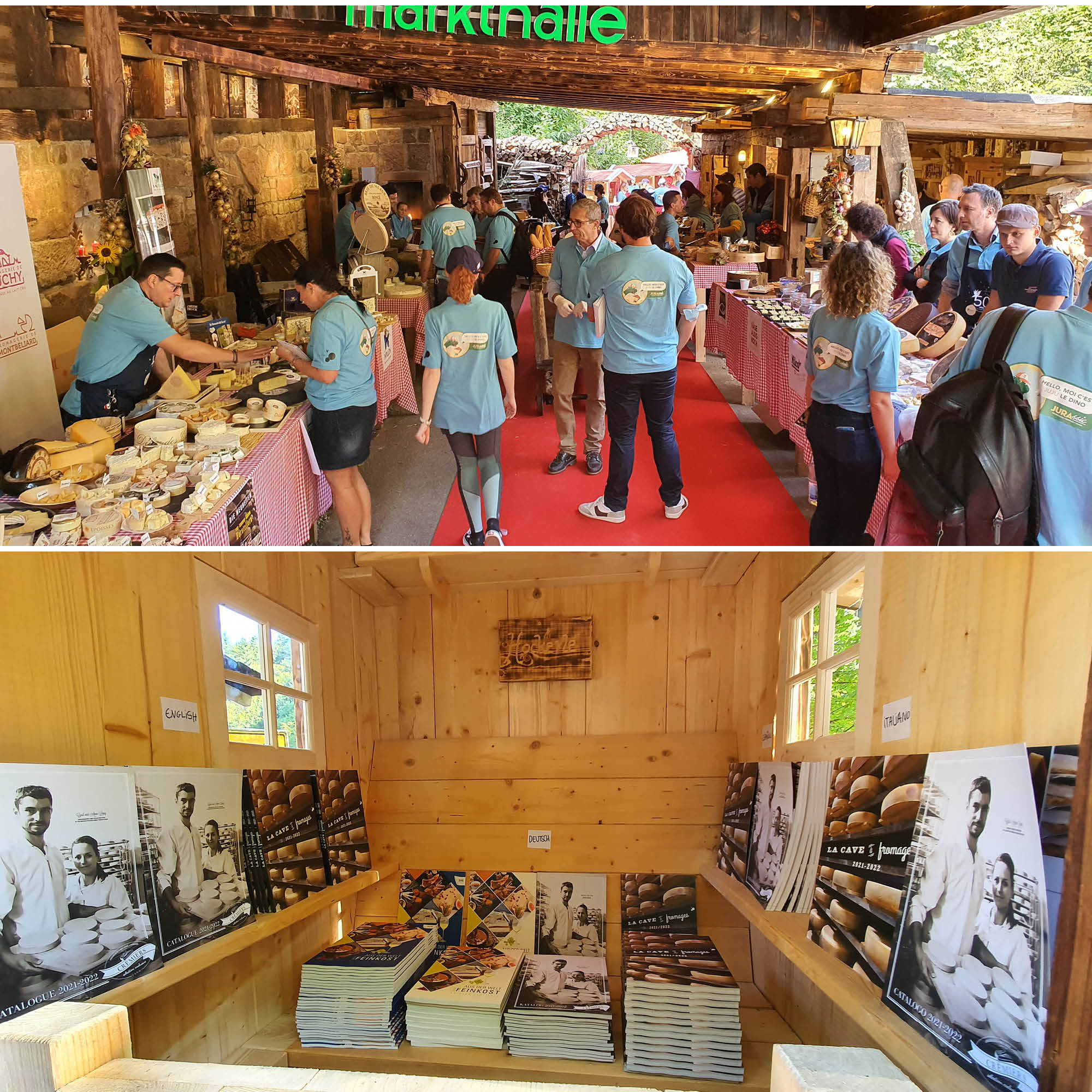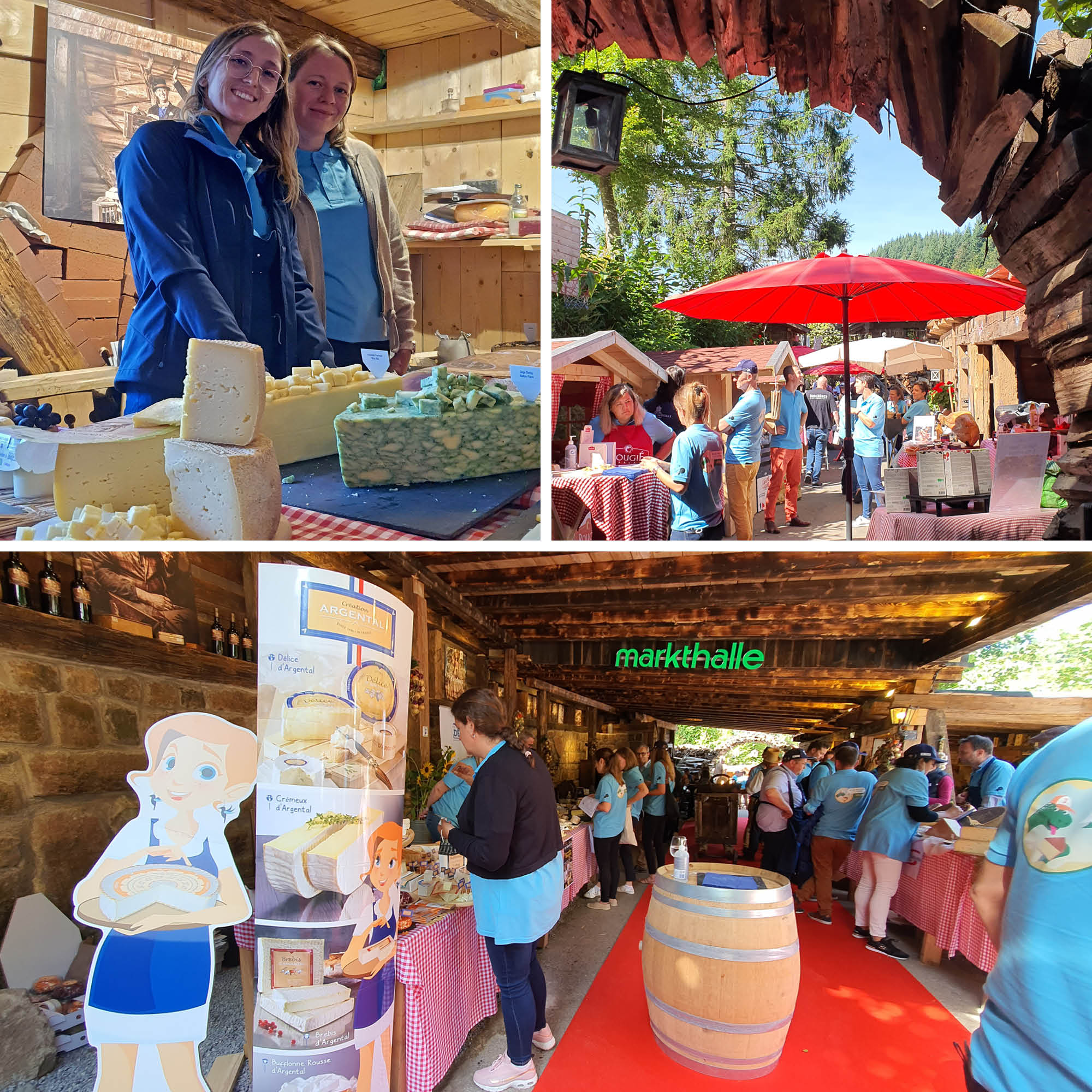 In the afternoon, our customers came from all over Europe (Germany, France, Italy, Spain, Belgium, Sweden, Switzerland, Luxembourg) and were welcomed by our sales staff. They were able to stroll through our market hall and discover our products at the stands of our producers and in the showcase window of our brand new Cheese Truck. The truck was inaugurated on this occasion. It will soon be on the roads of France and Germany to meet our customers who were unable to attend our in-house fair.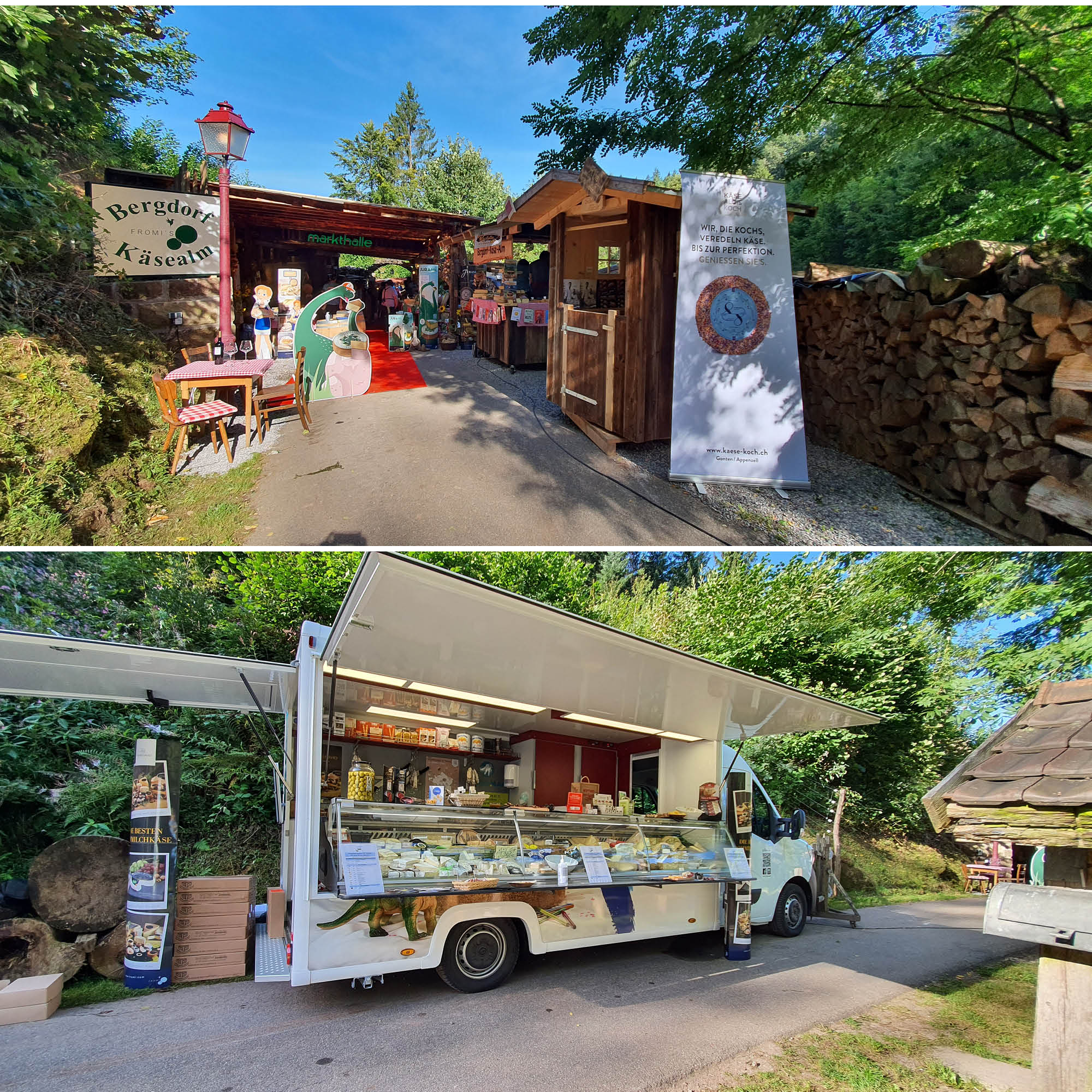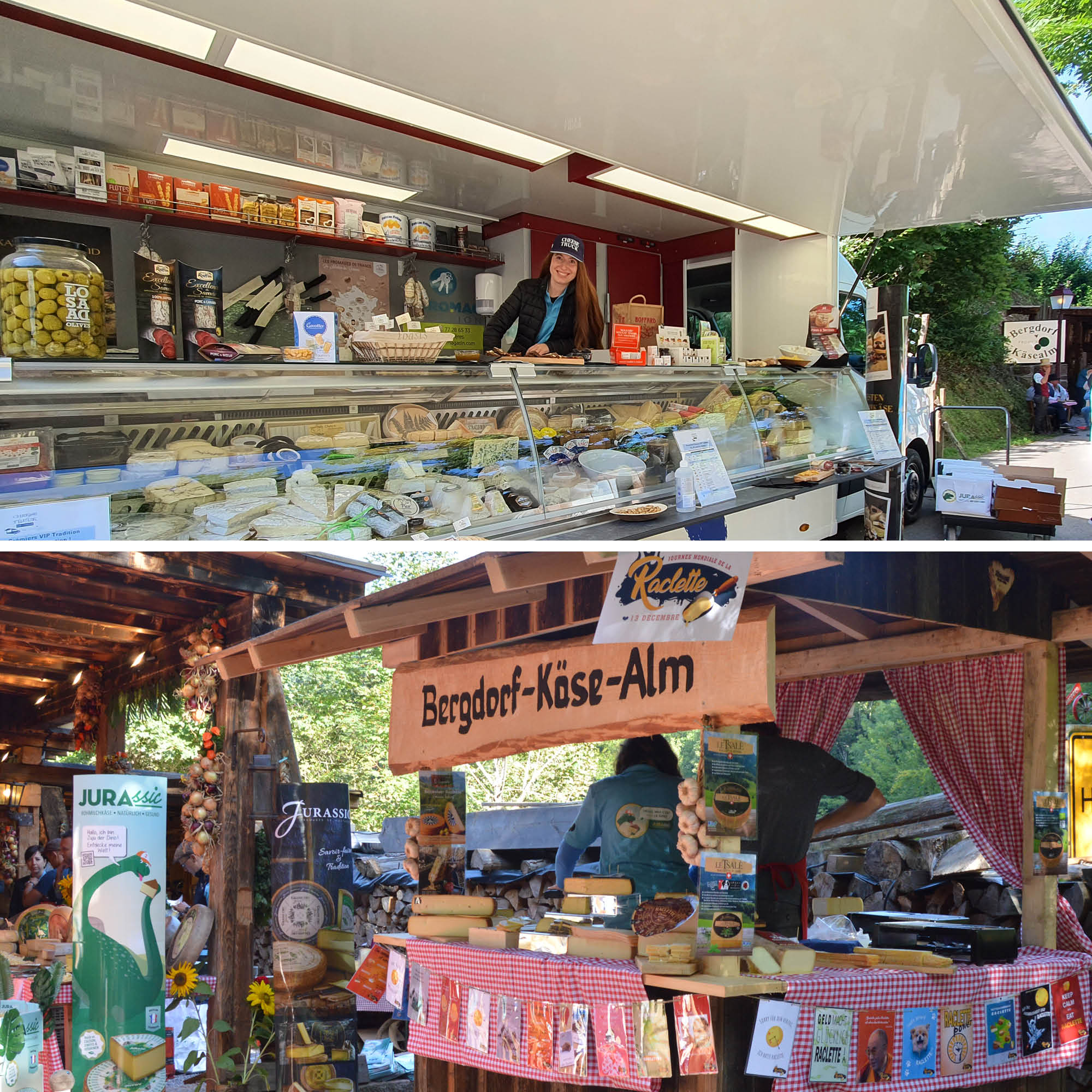 We also had a raclette bar set up where novelties could be tried, such as Raclette Marquise de la Madeleine à la Truffe, Vigneronne Fermière au Riesling and Brebis d'Alsace du Grand Père Fischer, Tsalé aux Herbes du St. Bernard, as well already well-known products like the Raclette Moléson Signature.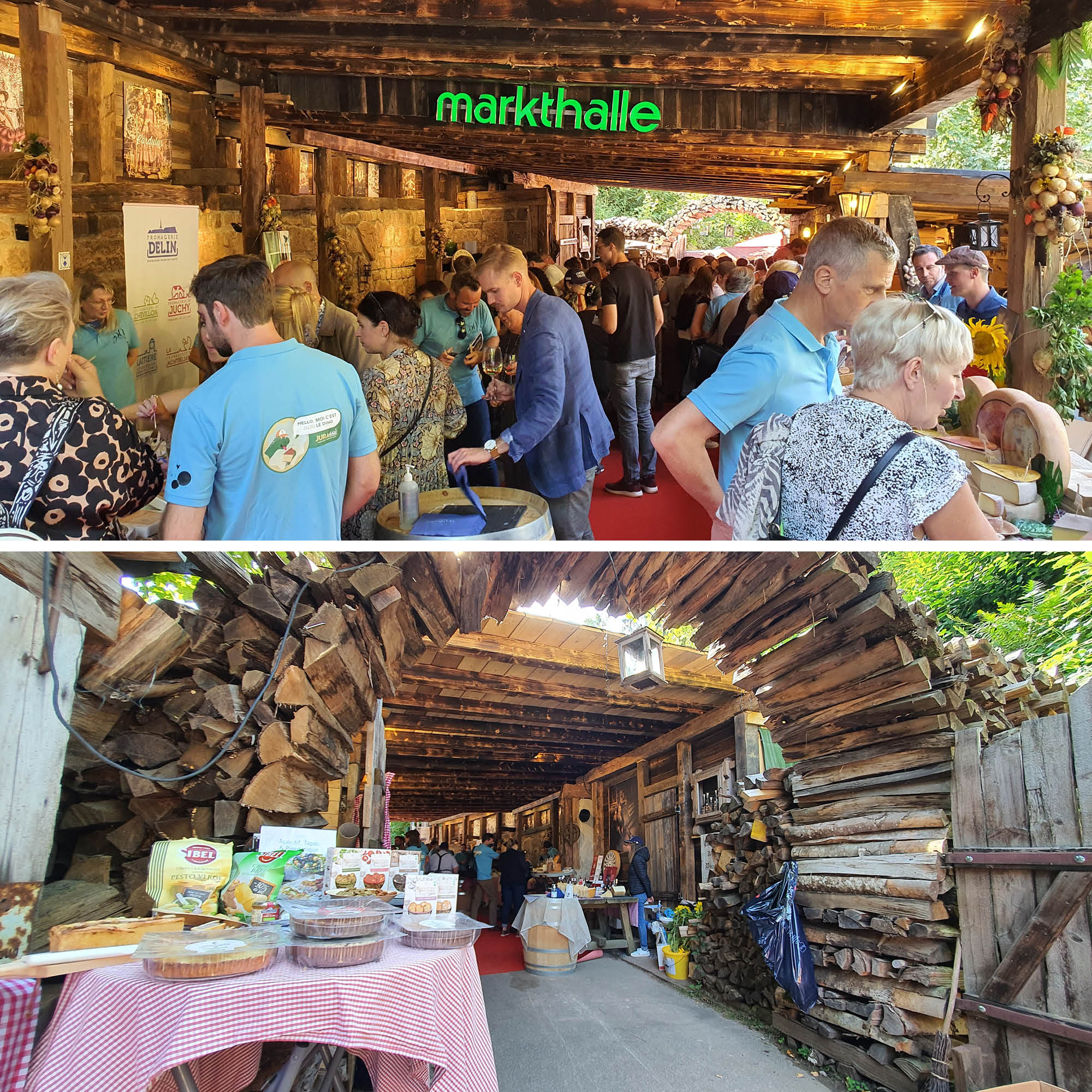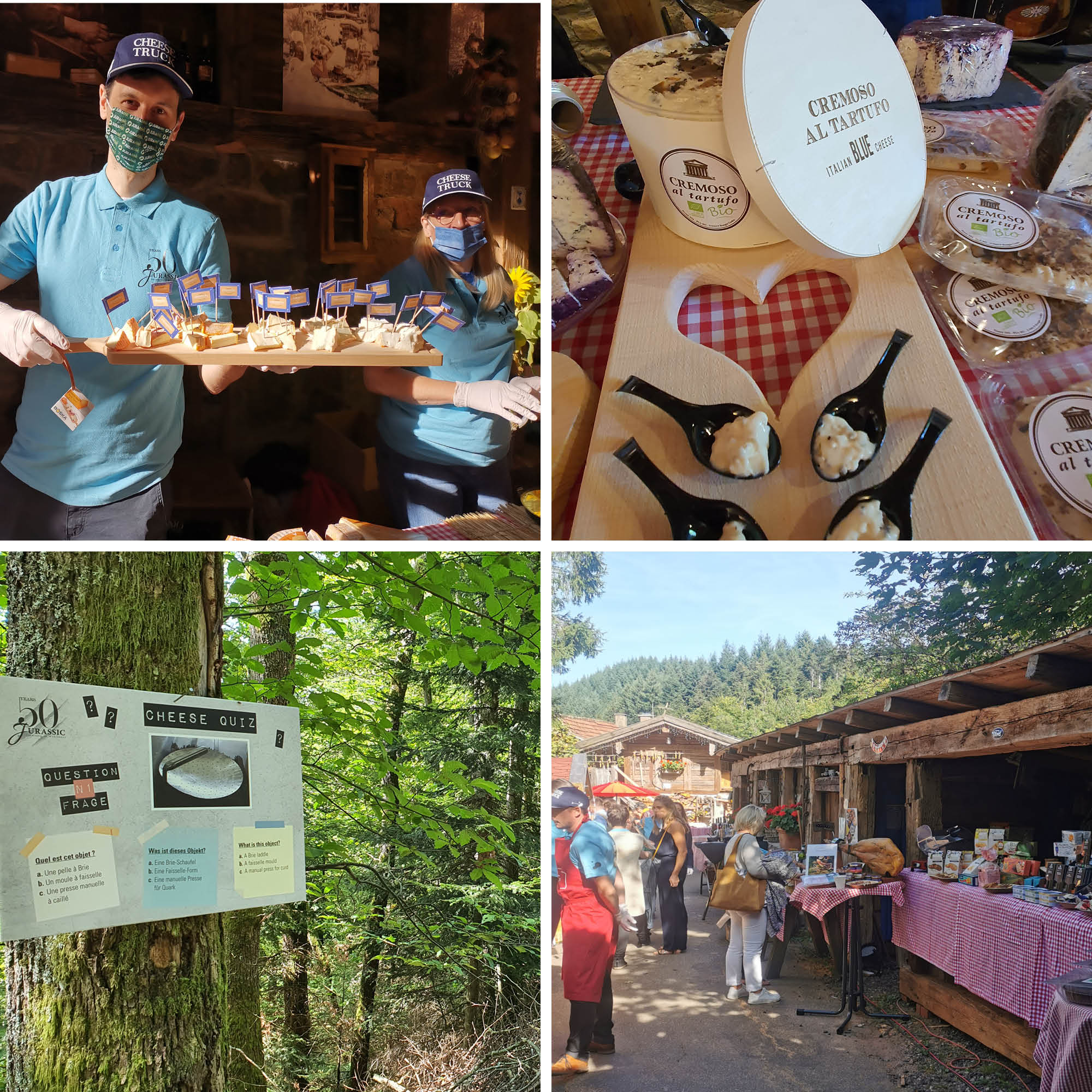 The afternoon concluded with a walk in the woods and a big cheese quiz with nice prizes for the winners, including whole wheels of cheese from the Jurassic range (Grand Cru 18 months, Gipfelkäse, Jaunette and Dino).
50 Years of Jurassic Cheese
Launch of the new Jurassic range
It was the perfect day to celebrate the 50th anniversary of our Jurassic cheese and to introduce our new range of mountain cheeses, mainly from the Jura Mountains in France and Switzerland.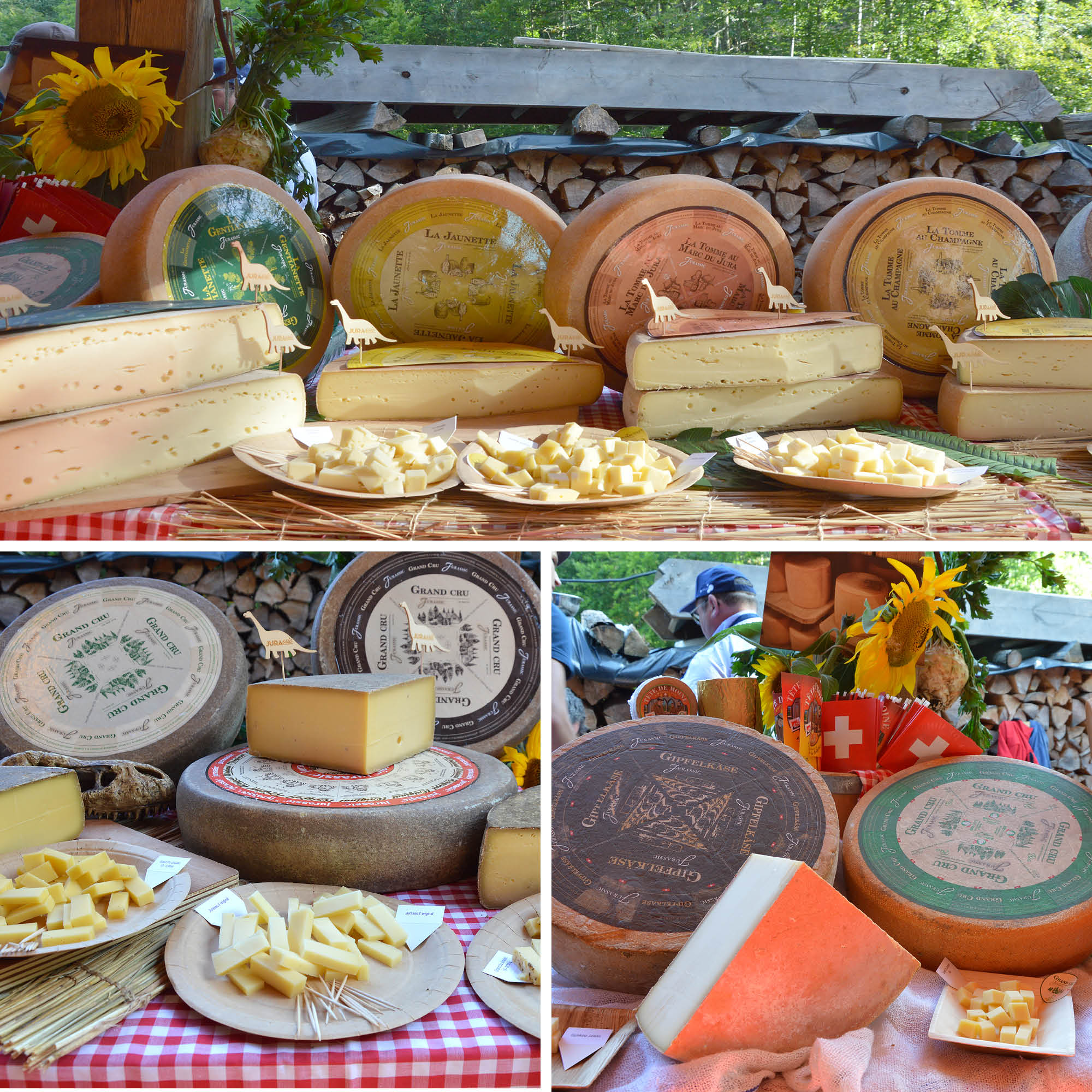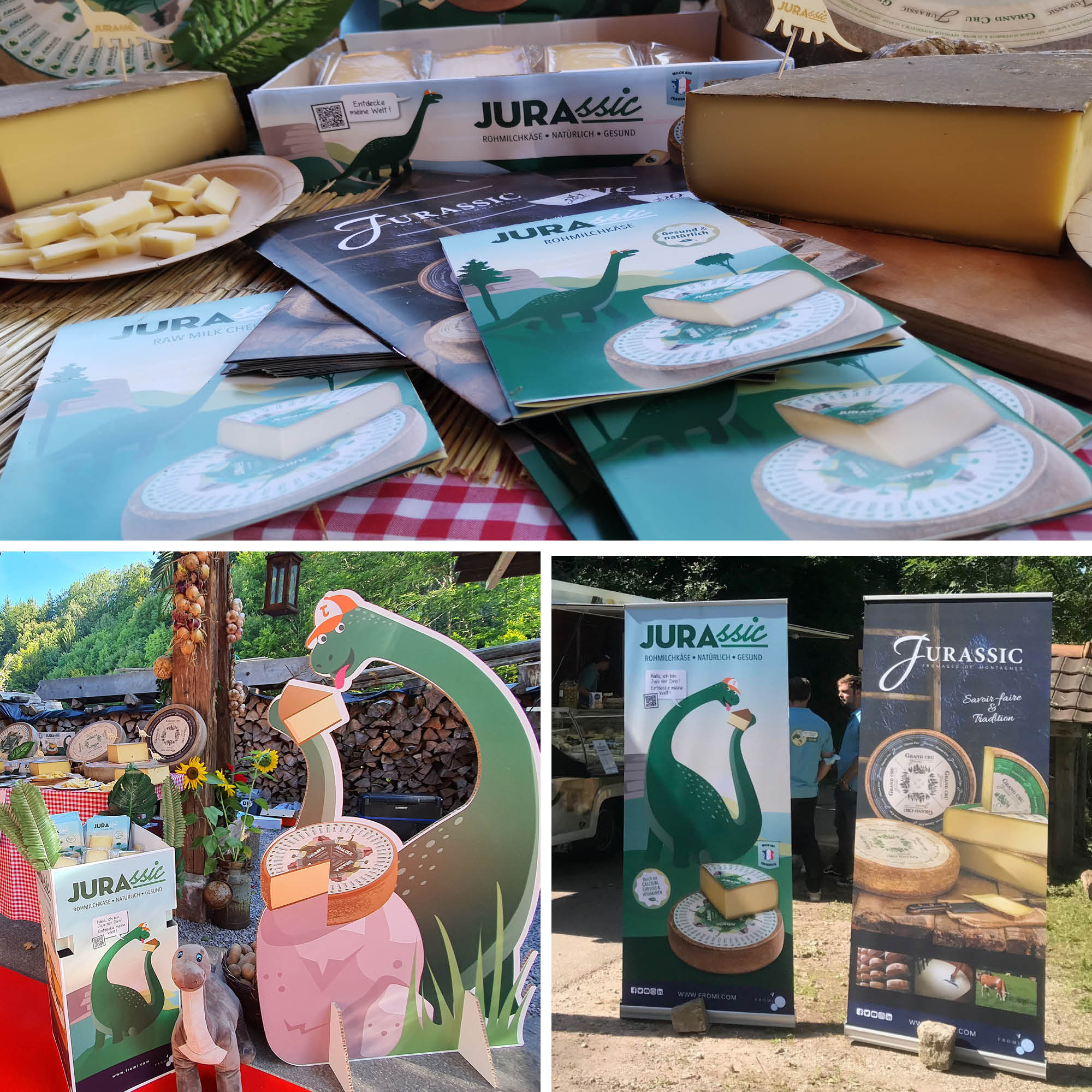 Our novelties and producers
No less than 300 products to taste
No less than 300 products could be tasted, among them very many novelties. 30 producers from all over Europe accepted our invitation. Here an overview of the afternoon in pictures.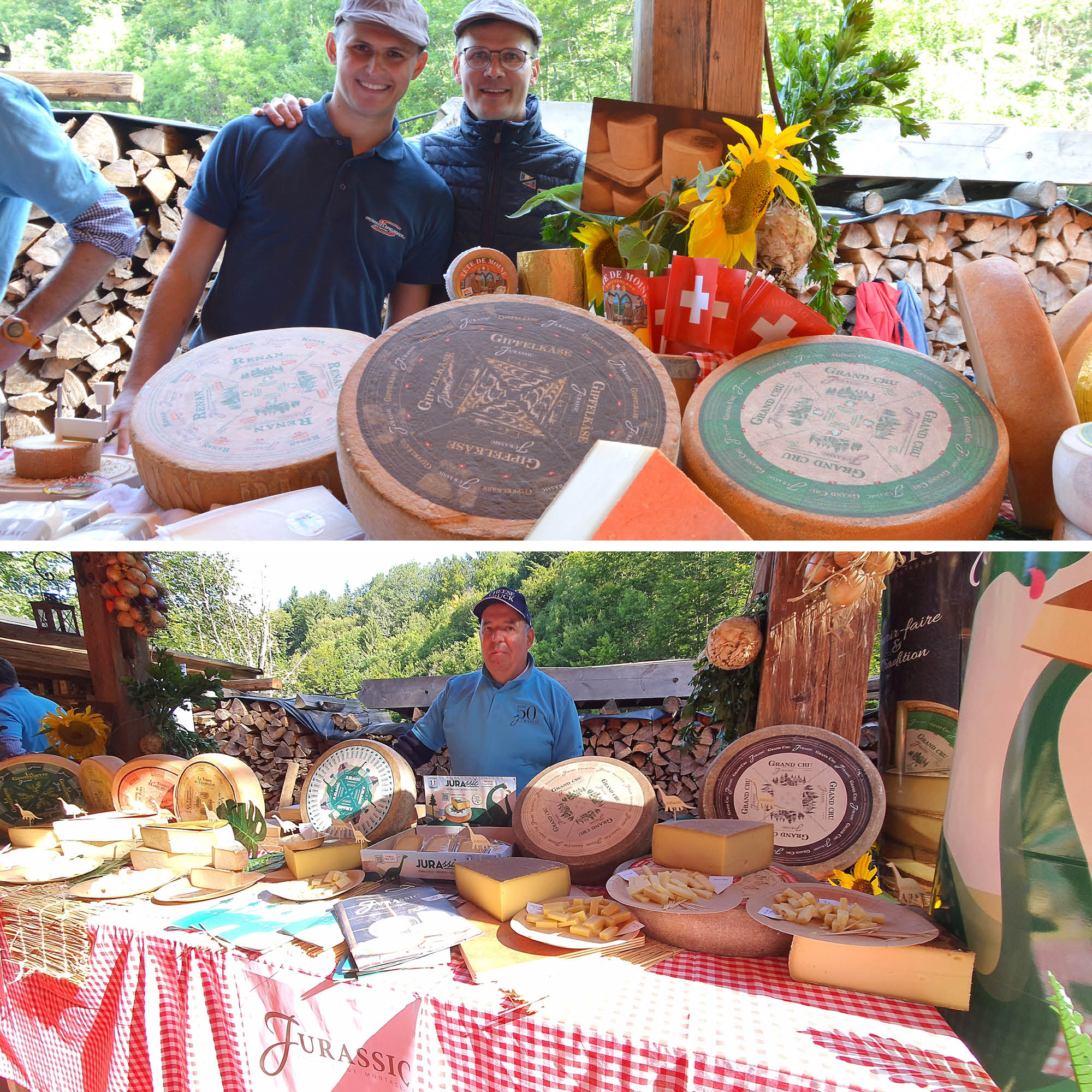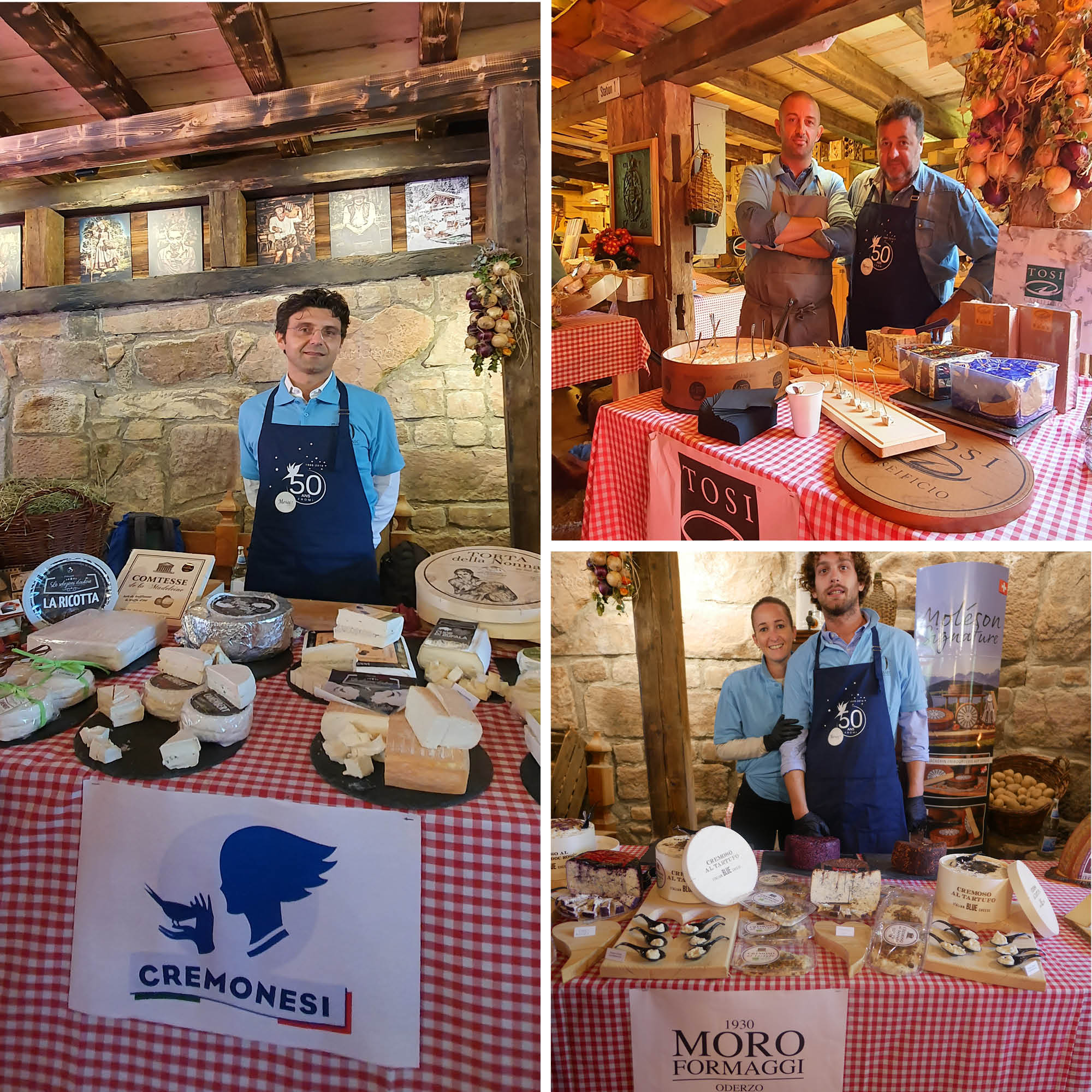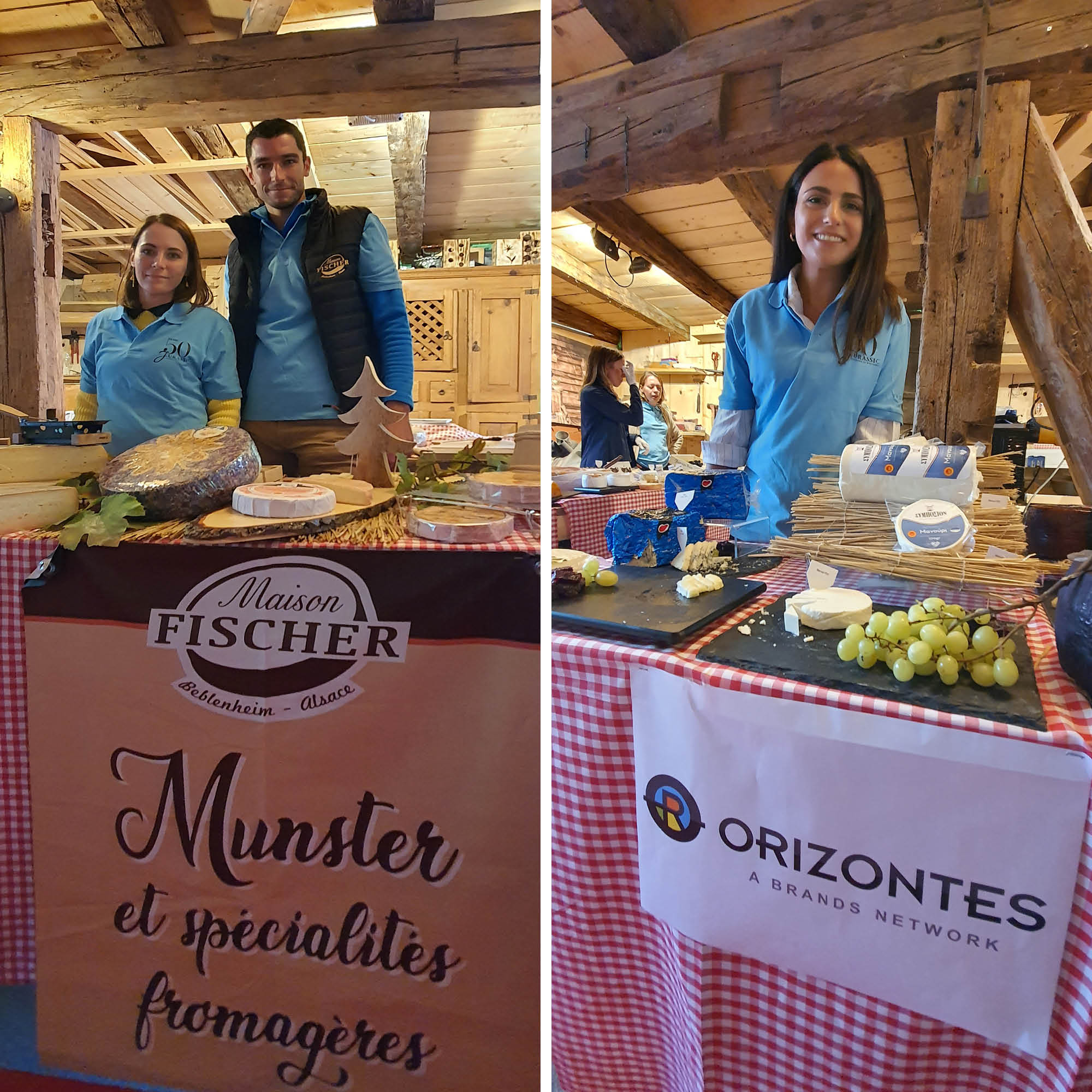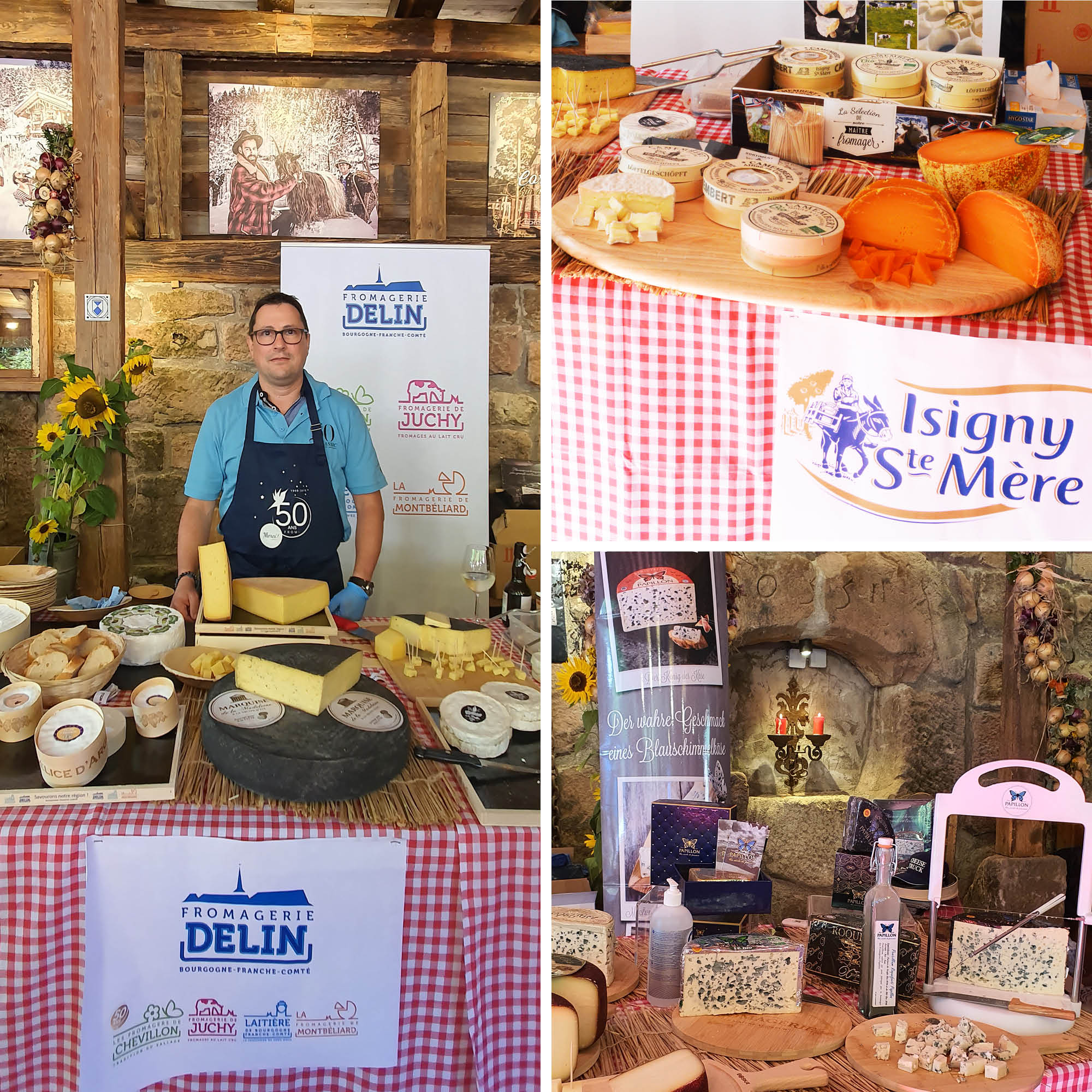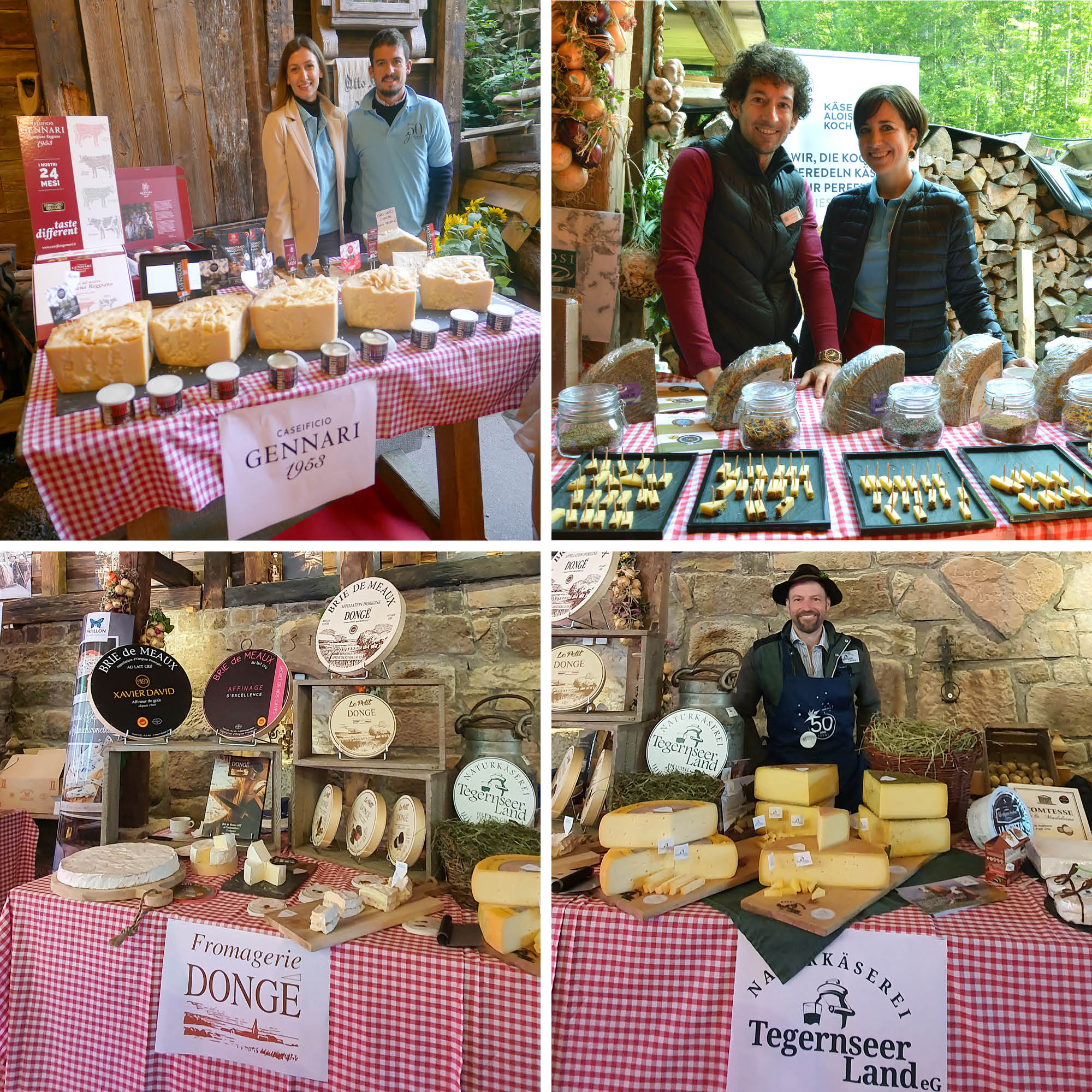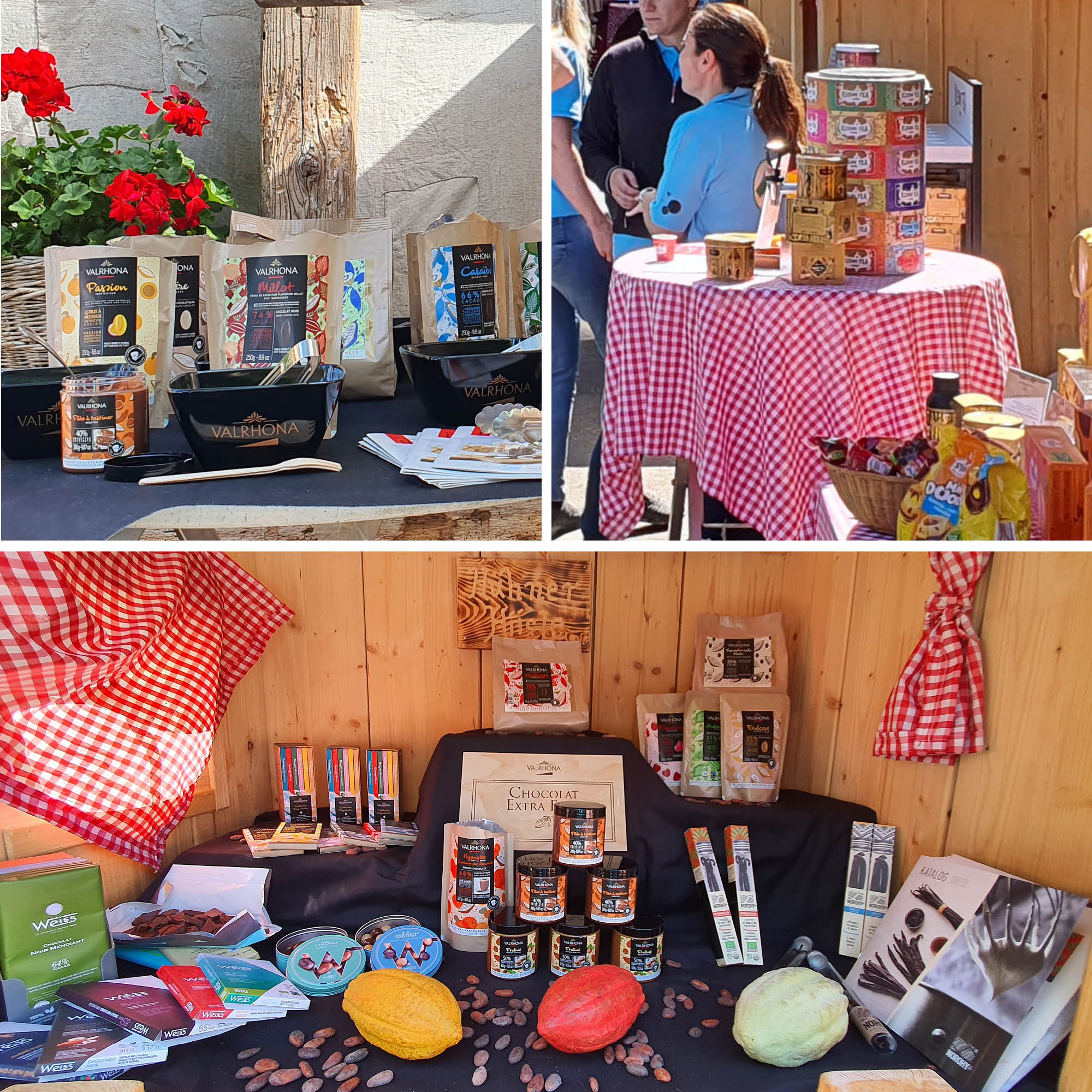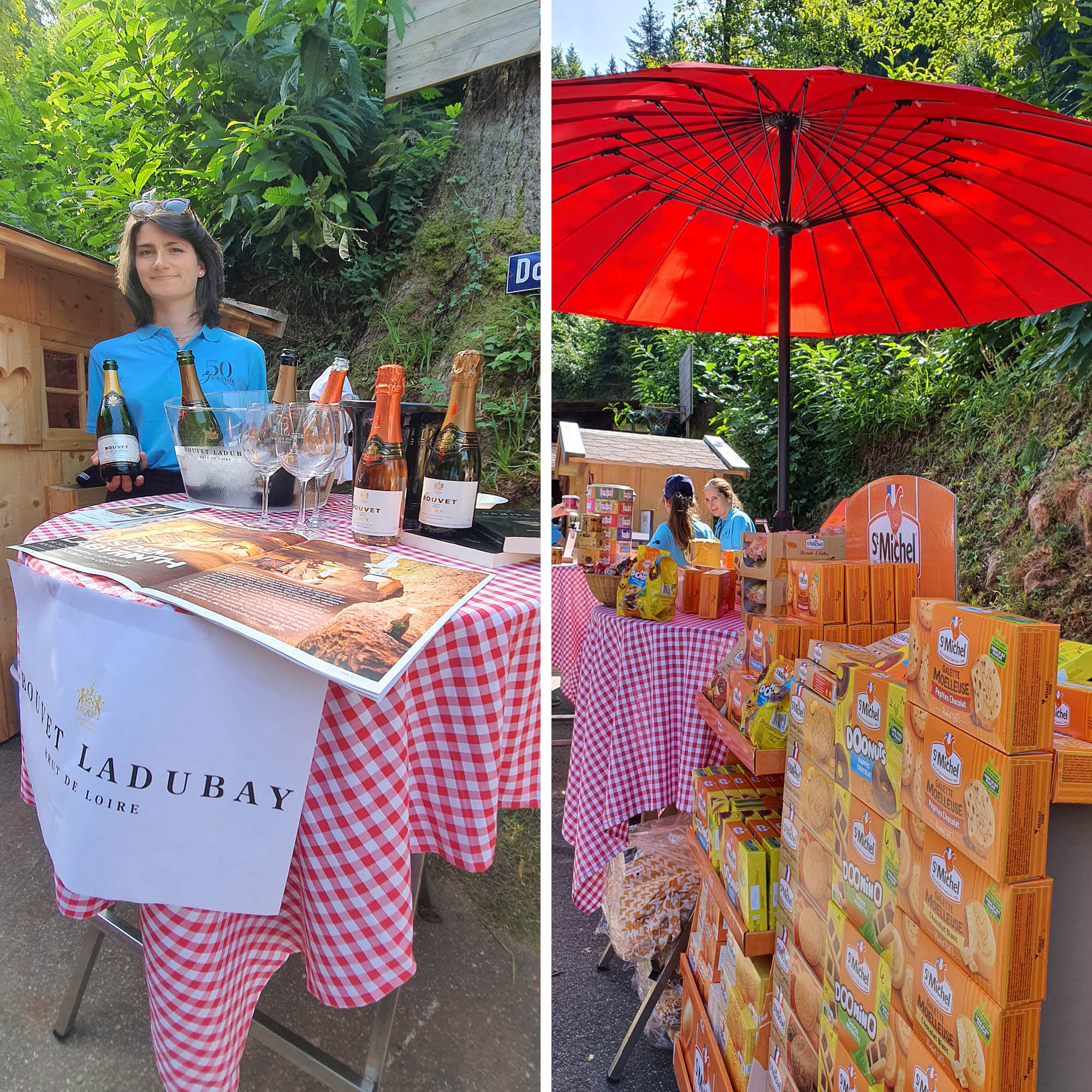 Our fine food suppliers, with hams, cold cuts, oils, champagne and wines, were also on hand to tantalise our taste buds. With St Michel biscuits, Valrhona chocolate for the sweet touch and Kusmi teas to end this taste tour on a lighter and more digestible note!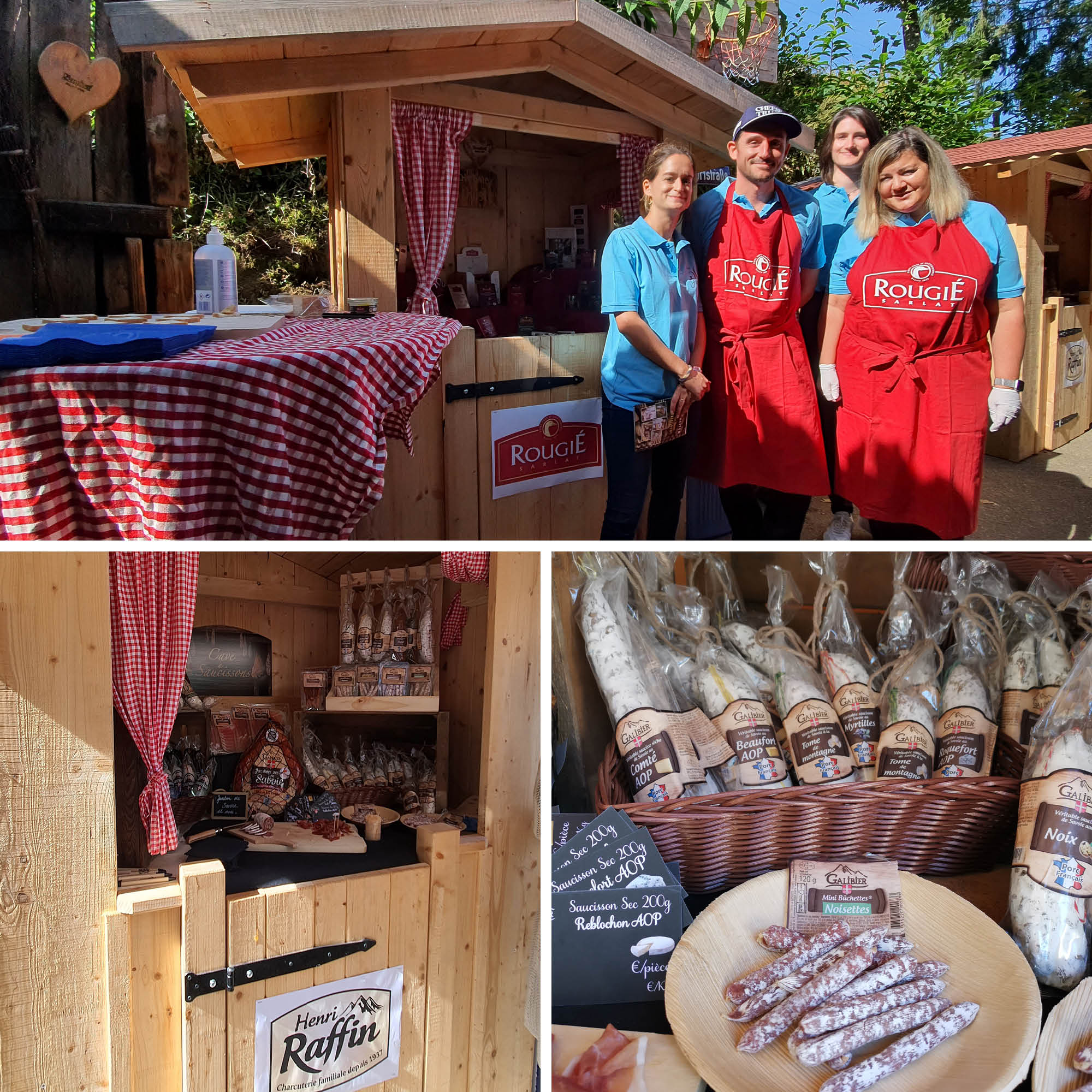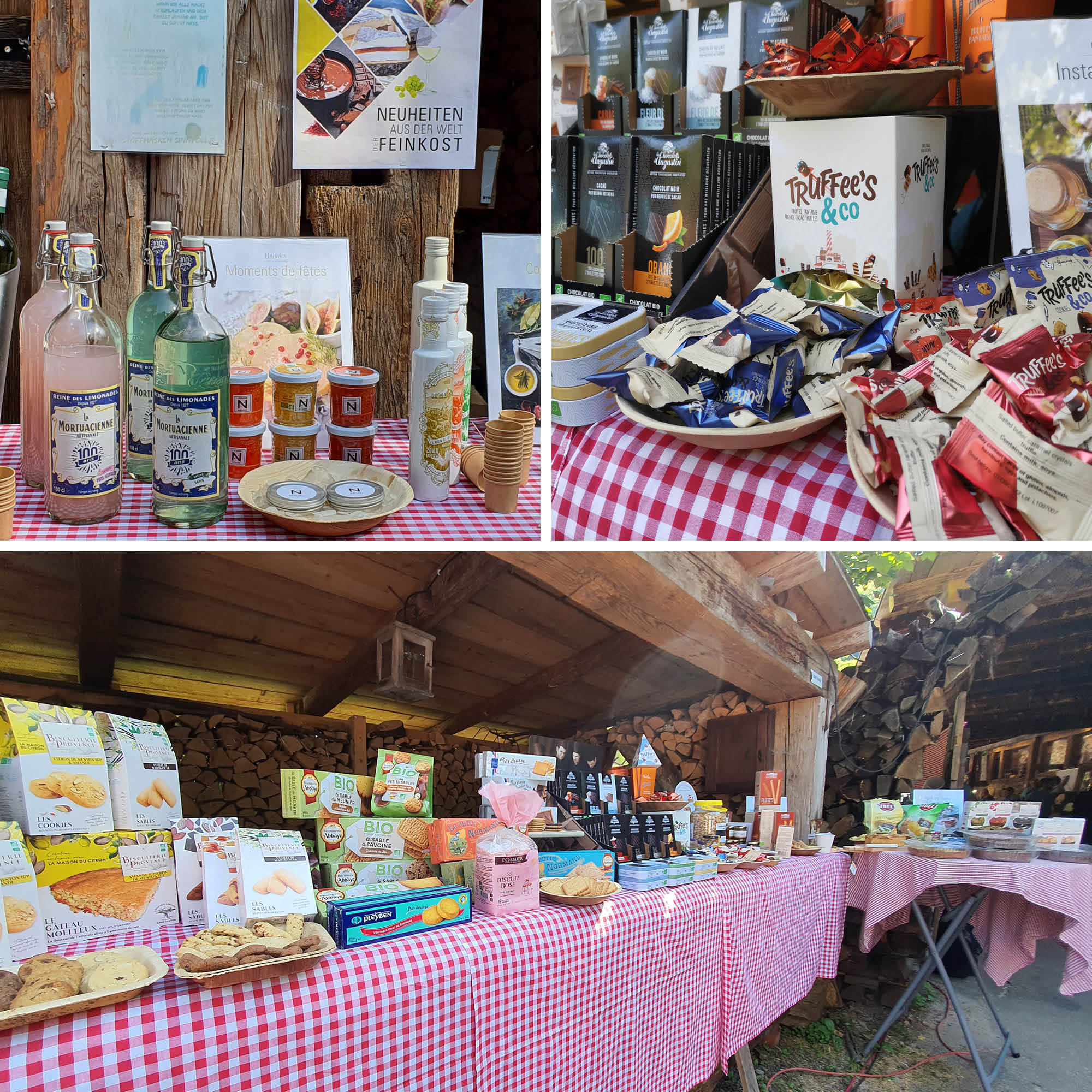 And to round off the day
A great firework
The customers were enthusiastic, our producers had a lot of fun at their stands and so did the Fromi teams who made sure everything ran smoothly! The famous German tenor Jay Alexander entertained the evening and Chef Marian Bosch wowed us with his giant barbecue and farandole of skewers. The day ended in style with a firework and a sparkling wine tower with our Crémant 50 ans Jurassic. The weather was great and the day was a real success. Many thanks to all the teams who did an excellent job! We would like to thank everyone who was involved in this event and its organisation.