New humanitarian initiative with the NGO FERT
After having sponsored, from 2009 to 2020, projects with the German NGO Welthungerhilfe, we have chosen in 2021 to start a new partnership with the NGO FERT.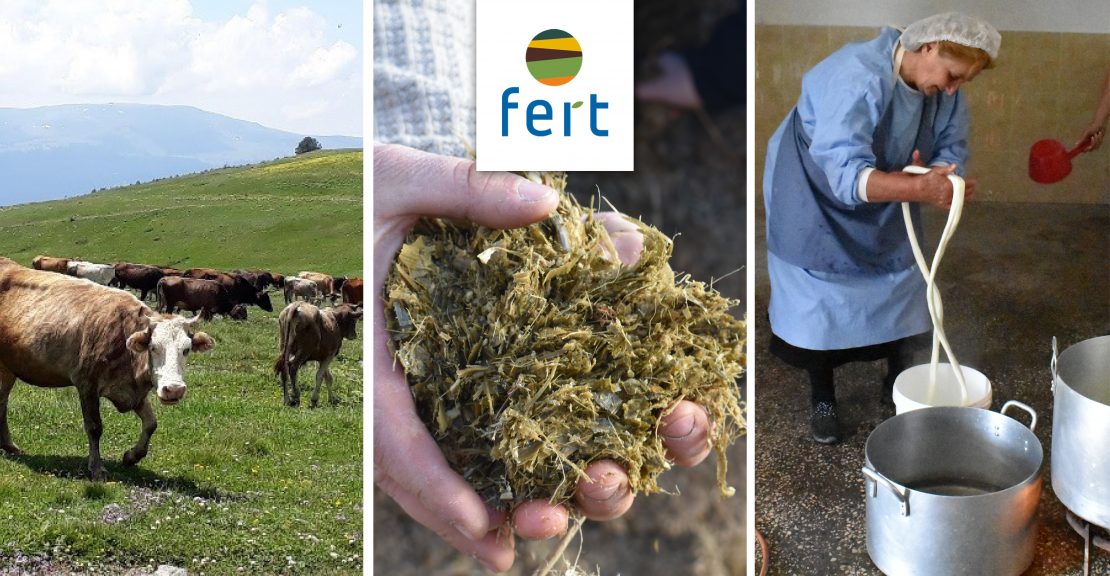 OVER 12 YEARS OF HUMANITARIAN INITIATIVES
WITH OUR BRAND Xavier David
XAVIER DAVID
cheeses are products that allow concrete help in the world. Since 2009, 0,25 € per kg of cheese sold have been donated to our
NGO partners
:
Welthungerhilfe
from 2009 to 2020 and now
FERT
since 2021.
In 12 years of partnership with the German NGO Welhungerhilfe, Fromi has donated € 180,000 to support 3 agricultural development projects
in
Bolivia
,
Tadjikistan
and
Kenya
.
NEW COLLABORATION IN 2021 WITH NGO FERT IN GEORGIA
Dairy farmers in the Lesser Caucasus
FERT
is a French NGO created in 1981 by the agricultural profession. Their objective is to help farmers through exchange and sharing in different countries of the world. Half of its funds come from public and half from private donations.
With FERT we have chosen to support a project in Georgia over 3 years
. In the Lesser Caucasus, 64% of the population lives in rural areas and dairy farming is omnipresent. However, the cows produce a milk of poor quality and quantity. The current practices cannot guarantee healthy dairy products. The Milk is mainly processed on the farm into cheese. The few local cooperatives or private dairies process only small quantities of milk, as they have difficulties in obtaining regular supplies of quality raw material.
For the next three years, our objectives are to improve the living standards of farmers
by developing the dairy industry, increasing the quantity and quality of produced milk through training and advice, encouraging group initiatives and enhancing the value of manufactured food products.
At the beginning of this year, we paid 17,000 € to FERT for the year 2021.
More about the Xavier David brand