Our solidarity commitments
Fromi's employees support solidarity, humanitarian and educational initiatives. In the last term 2020, we supported an abbey in a sustainable agricultural development project with €18,000.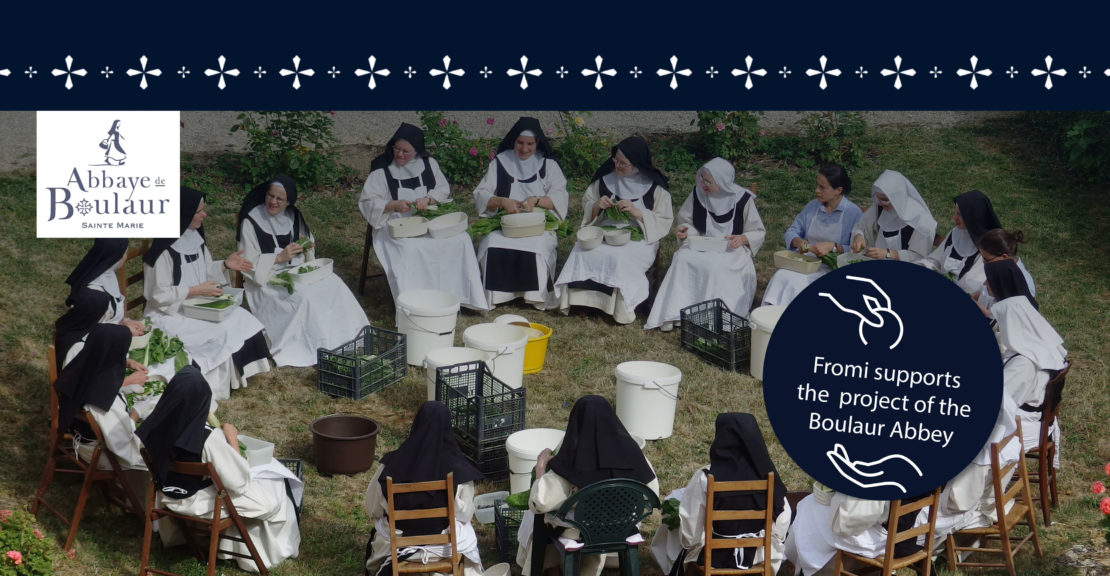 FROMI and the Boulaur Abbey
Our donation campaign
Our fundraising campaign ended on 31.12.2020 and we donated over €18,000 to the nuns of Boulaur Abbey to support their project. We would like to thank all our customers, because it has been only thanks to you, your support and your orders that this beautiful donation became achievable!
To help the nuns of Boulaur Abbey to realise their €4.1 million project, Fromi had decided and to pay them back 2.5% of the turnover achieved from October to December, on a selection of products!
Sister M. Diane thanks everyone who participated in this audacious project !

« Thank you for this message, and especially for all your work that made it possible. We are very touched by how the project is gradually developing thanks to the generosity of many. Your company's initiative is remarkable and we are proud that you are part of the construction of our new buildings, especially the barn and the cheese dairy. We will think of you every time we enter them. Thank you again and see you soon! »
Watch the cheque handover in this video!
---
The project of the Boulaur Abbey
A NEW monastic BARN with an ORGANIC CHEESE DAIRY
For this last term 2020, Fromi has decided to let you join the adventure of Sainte Marie de Boulaur Abbey. Thanks to your orders, you will support them in the realisation of their daring project: to develop their farm and make this beautiful place for sharing and meeting!
This community of 31 nuns lives from a small organic farm. Wishing to increase and diversify their production, they have launched a development project with the construction of a new monastic barn, which will house a cowshed, a new organic dairy, a reception area and a shop. These buildings will have an educational and ecological mission. They will be eco-friendly and the visitors will be able to watch the complete cheese manufacturing process.