A fresh take on cheese
1. edition
Our Munich trade show from 5 to 6 March 2023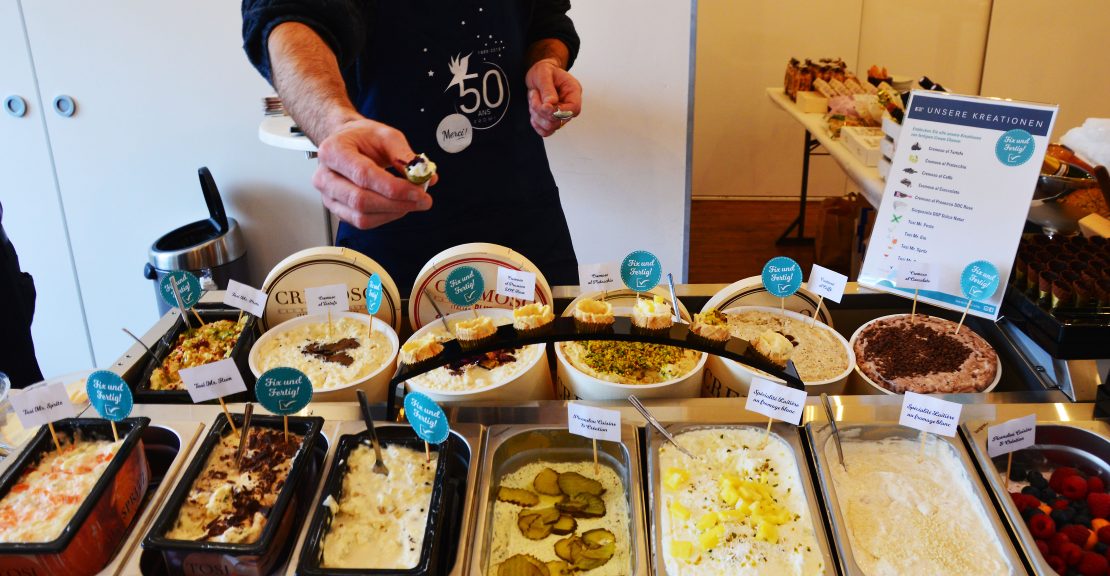 trade show
A fresh take on cheese
Our first edition of "Käse mal Anders" (A fresh take on cheese) took place from Sunday 5th. to Monday 6th. March 2023 in Munich, Germany. For this private tasting, 10 Fromi employees welcomed 120 guests, more than 40 of their customers from south Germany, to a cheese and culinary experience, both traditional and innovative.
It was an opportune moment to rediscover our comtés AOP Fort Saint Antoine from Marcel Petite and the comtés AOP Xavier David, our exceptional Swiss cheeses with our Signature range and the specialities of the KOCH cheese dairy, our Argental and Barbichette brands and our fine food bestsellers: Kusmi teas, Valrhona chocolates, Caviar de Neuvic and Fontaneto pasta.
new
CREAM CHEESE, DO YOU KNOW THIS?
Fromi continues to innovate with our Gorgonzola range Cremoso, which has been expanded with two new specialities featuring coffee and chocolate.
Our guests discovered as well a new concept, ideal for summer, with gorgonzolas presented in a cream cheese bar: Mr Rum, Mr Pesto, Mr Gin, Mr Spritz. The specialities are produced by our Italian partner Tozi.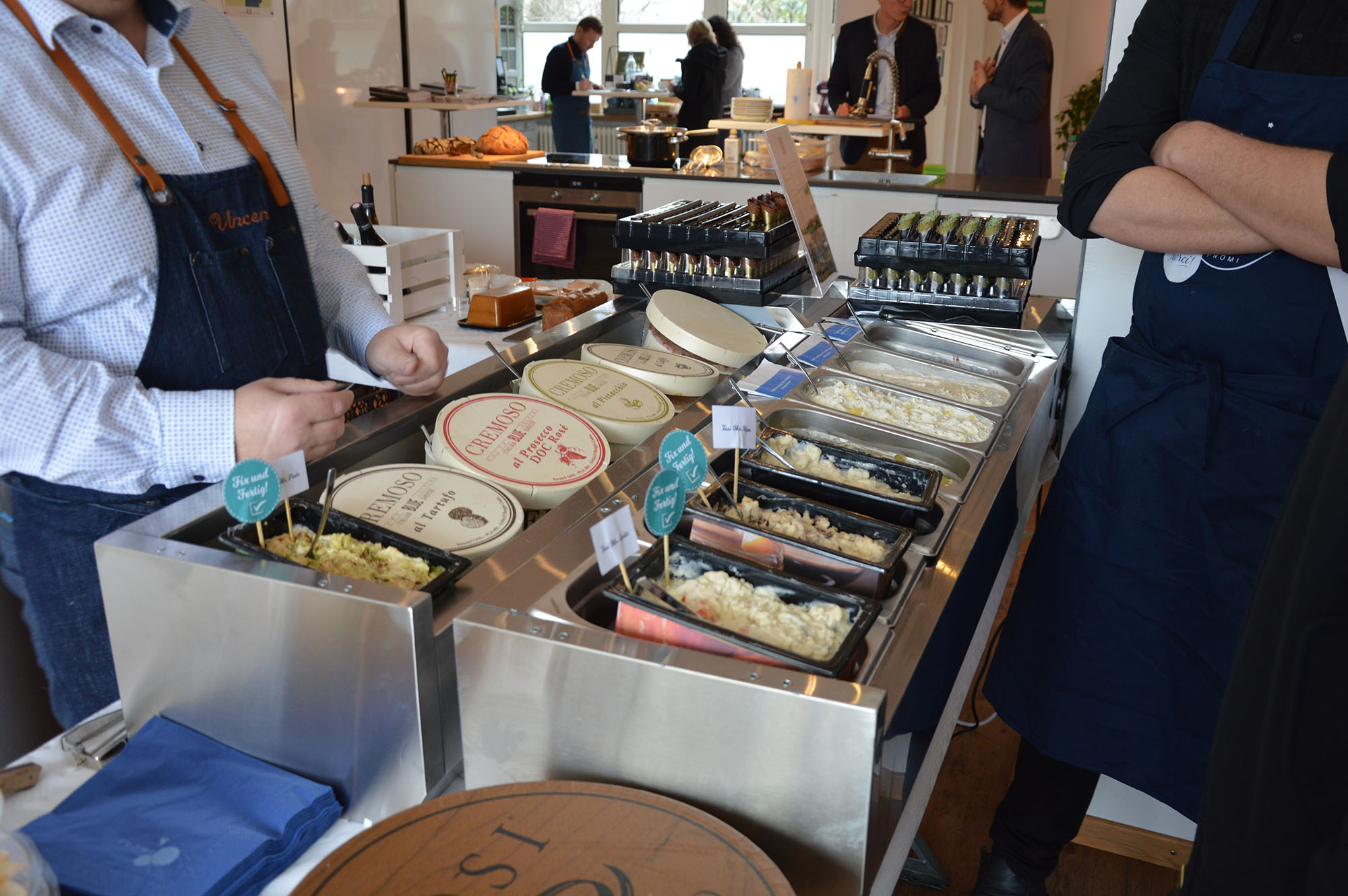 The concept is not limited to these Gorgonzolas. To inspire our customers with creative ideas for their cheese counters, a chef has provided us with delicious recipes using Picandou spread and a new fresh cheese speciality made from Isigny brand .
Find here the recipes that were presented at this event.
to the recipes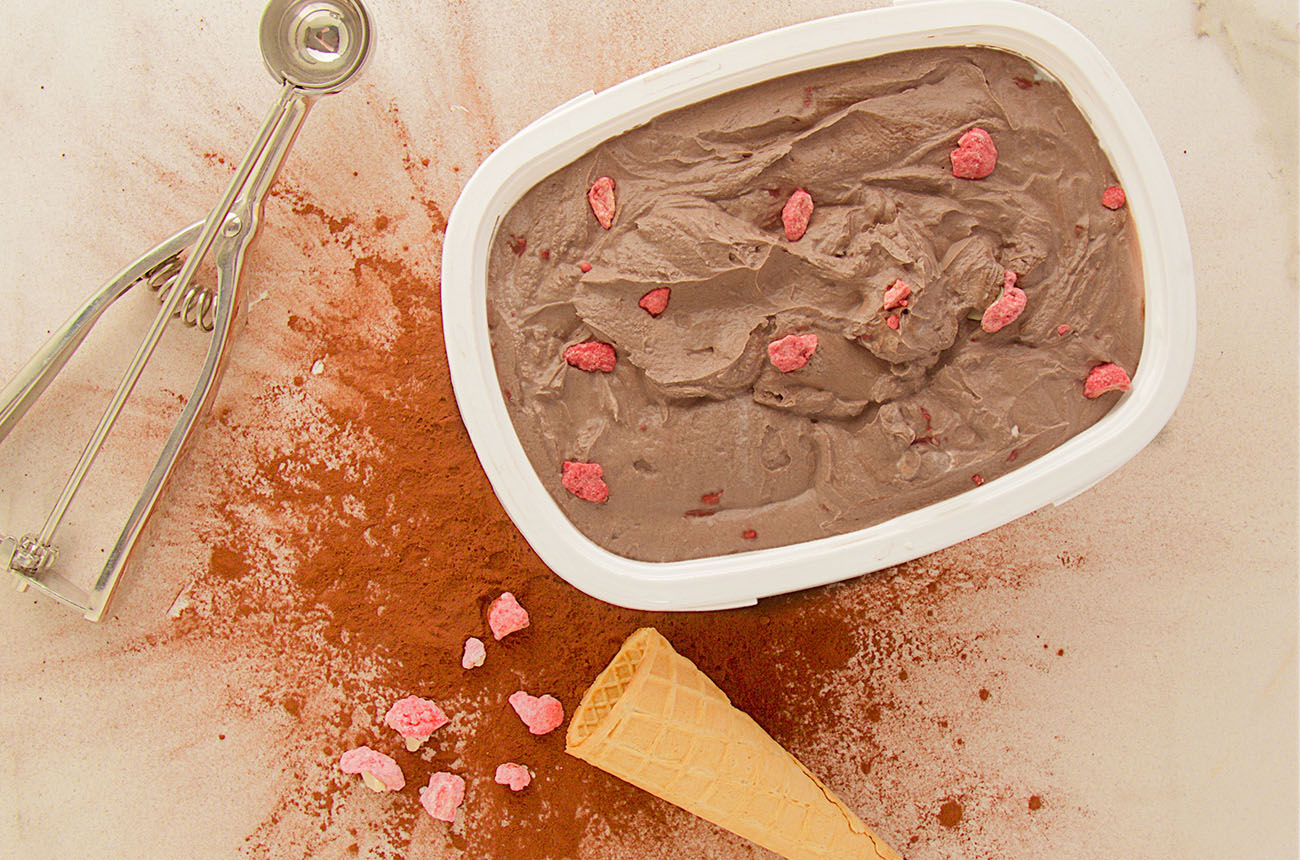 Once again, our clients were able to appreciate our values of proximity, innovation, enthusiasm and common good.

Next date in autumn in another place!