Traditional French fondue recipes
There are probably as many different fondue recipes as there are imaginations! To help you sort through them, we have selected a few classic French fondue recipes.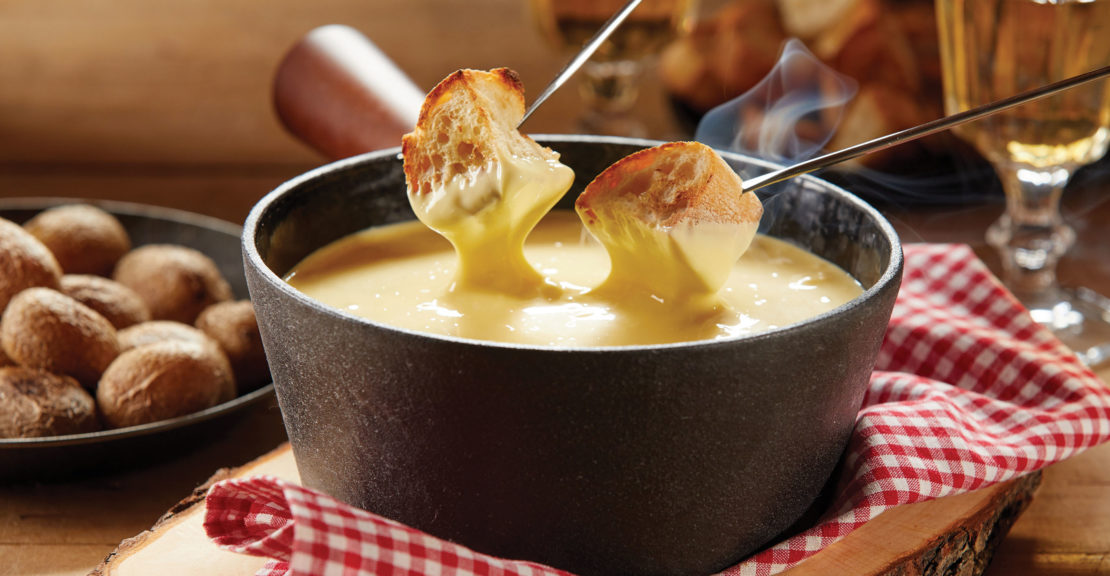 A bit of history
Fondue in France
Fondue first appeared in French culinary literature in the 17th century. This dish became very popular in the 19th century among housewives. They melted cheese with water and garlic in a pot. The result was a fondue with a strong flavour and no added fats. The official fondue recipe is indeed French! In 1825, French gastronome, Jean Anthelme Brillat-Savarin, wrote the first recipe using Gruyère, eggs and butter, in his book, Physiologie du gout (Physiology of Taste). Wine was added to the recipe in 1911. Later, other French gourmets, who were particularly fond of it, made fondue popular
---
Classical fondues
Savoyarde Fondue
The most famous type of French fondue is the cheese fondue from Savoy. It has become the standard for a dinner with friends after a long day skiing on the slopes. It is composed of three different melted cheeses. With Fromi you can create a fruity fondue with our three cheese specialties: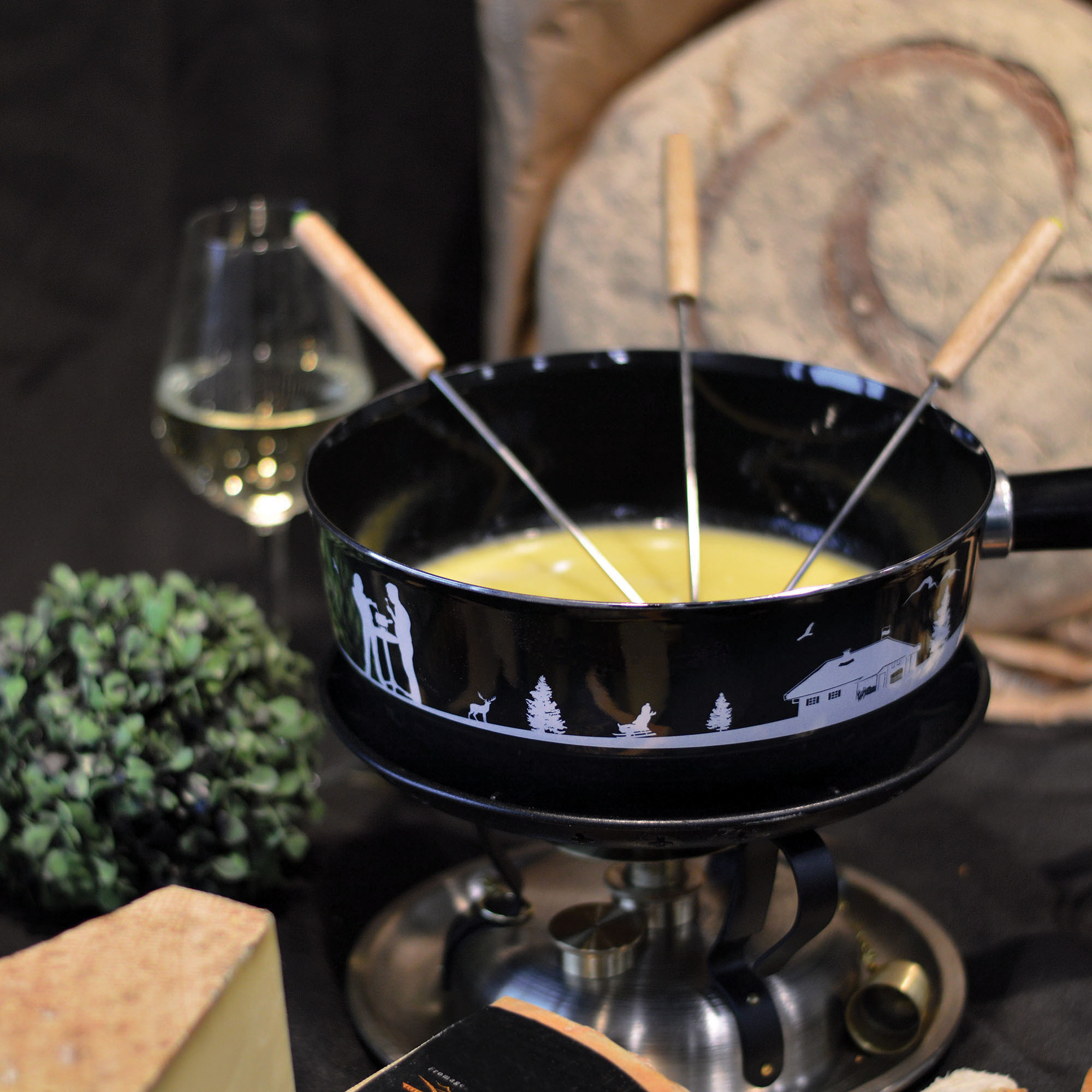 Fromi Abondance AOP Fermier Xavier David
---
For Comté lovers
Comtoise Fondue
Comtoise or "Jura" fondue is entirely made with Comté cheese but with a variety of different maturation stade. Usually there is a young Comté, the Comté Elégance, a slightly older one, Comté Fort Saint Antoine, and a very mature one, Comté Fort Saint Antoine Symphonie, for the perfect blend of fruity, full-bodied and floral flavours. We have adapted this recipe by adding "Vieux Guy", which adds character to the flavour profile. The cheese for this recipe are: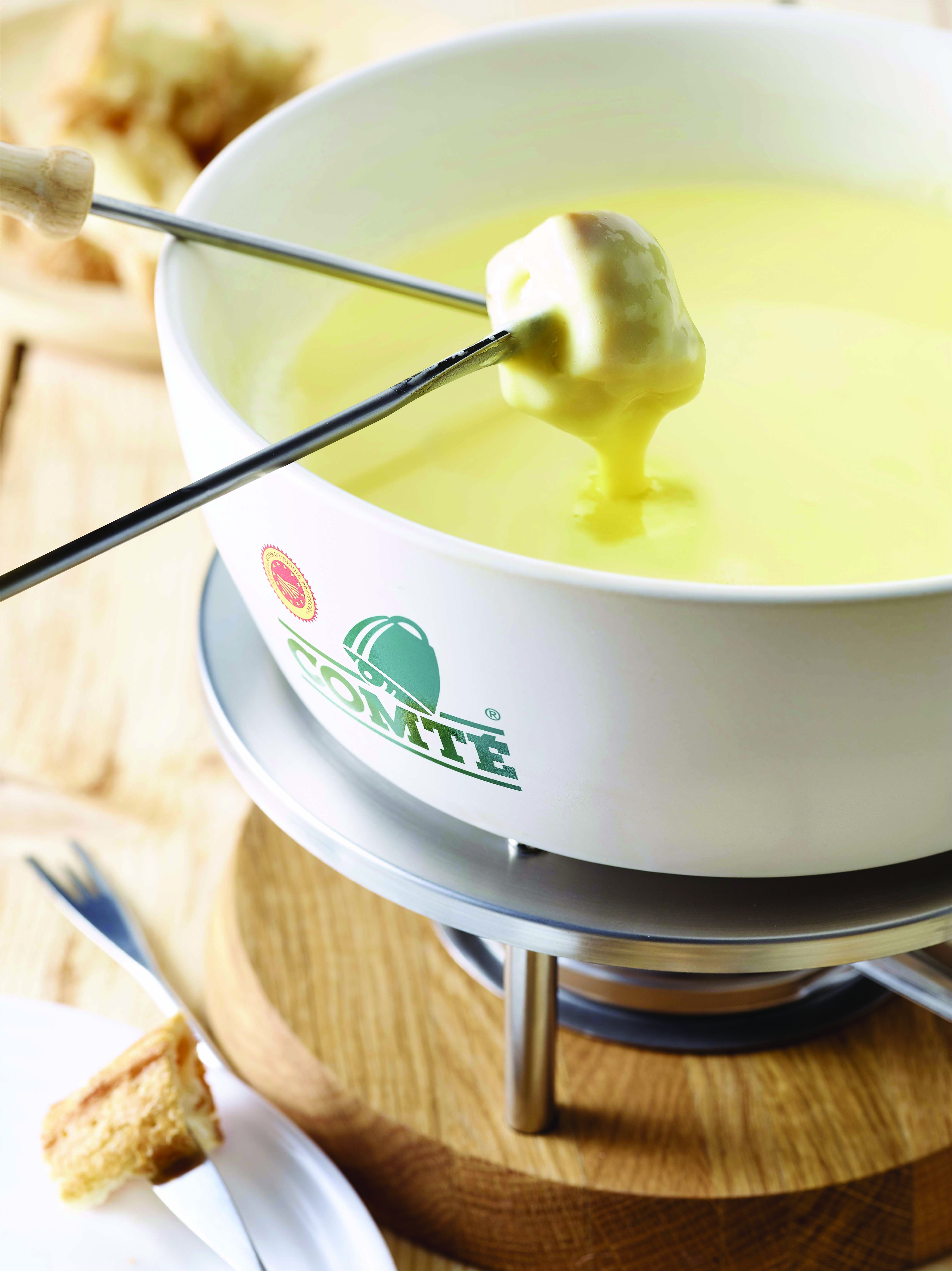 Comté AOP Elegance 6-9 months
Le Vieux Guy 18 months
---
Looking for more originality?